Governments are moving towards an increasingly transparent relationship with their citizens, a shift that's been aided by technologies like geographic information systems (GIS) which allow them to capture, manipulate, analyze, and present data in a geographical format.
Local governments are using these map-based web and mobile applications to establish paths of two-way communication between themselves and their citizens – doing everything from alerting authorities to crimes, to providing context for larger discussions about city planning.
With the click of a mouse or the swipe of a finger, GIS are letting citizens engage with their governments in innovative new ways.
Public Reporting
City governments have long relied on citizen reports to pinpoint non-emergency issues like potholes and non-working street lamps by calling their 311 help centers – a service that requires a considerable amount of time and money to manage and operate. Now GIS technology is giving cities ways to gather that data more efficiently, and use it more effectively.
Salt Lake City, Utah, launched SLC Mobile to help citizens identify quality of life and environmental issues, and report service requests directly to the city. It's available as a smartphone app as well as a browser-based program.
Using their smartphone cameras, citizens can take snapshots of illegally-parked cars, graffiti, standing water, and other issues. The app automatically files the report as a work order with the proper department, using the phone's GPS to mark the location when dispatching service requests.
Along with alerting the city, Salt Lake City's GIS program enables the city to analyze trends in the reports in order to allocate budgets and evaluate programs.
[et_bloom_inline optin_id=optin_0]
Making Open Data Useful
A push for more transparent government has led to state and local governments making vast quantities of raw data accessible to its constituents – but simply making that data public is only part of the puzzle. Data that's left buried in dense spreadsheets is still inaccessible to most citizens.
GIS can help transform raw data into a form that's useful and interactive for citizens, as in Augusta, Georgia's online GIS map. It gives the public the ability to view parcel information such as property records, sales information, and tax data. It is available as a mobile app that uses the smartphone's GPS to identify the parcel the user is standing on.
In addition to the parcel information, the map's Community Tool provides neighborhood-level data on voter information, school zones, and FEMA flood maps. Citizens can use the map to find information on the closest school, bus route, hospital, park, and fire department.
Collecting Public Input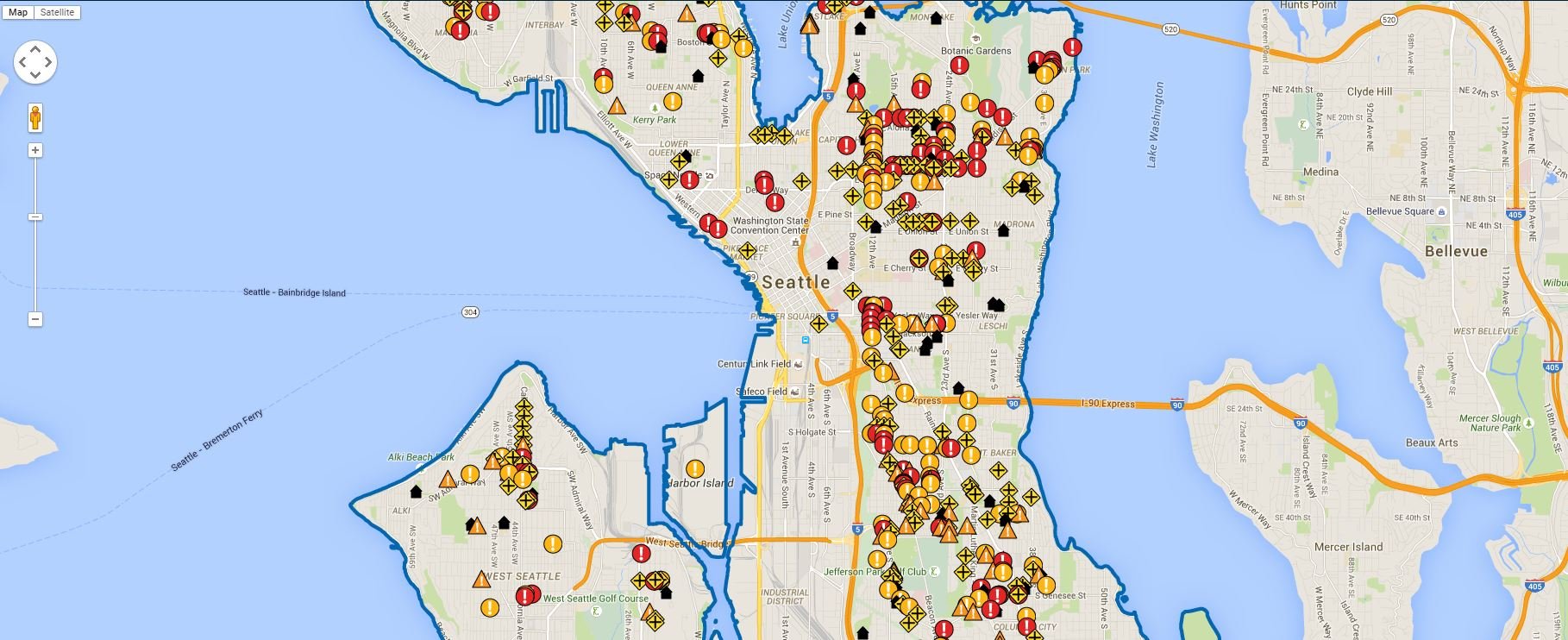 Government agencies are using GIS to ask citizens for feedback about specific issues, such as suggesting new locations for bike lanes or places in need of infrastructure improvements.
In 2014, The Seattle Department of Transportation used WikiMapping.net to gather public input for their Seattle School Safety Action Plan. Users were able to mark intersections and sidewalks in need of improvement, as well as places where they regularly observed risky motorist behavior. SDOT used the feedback to prioritize future infrastructure improvements.
The geolocated comments were marked with symbols, such as "Motorists Not Yielding" or "Crossing Improvement Needed", which helped to visually map the data and highlight areas most in need of improvement. Feedback was corroborated by the ability for users to agree, disagree, and comment.
Showing public feedback with GIS not only helped SDOT planners see where improvements were most needed in the community, it created a map of dangerous intersections that is useful to pedestrians and cyclists.
Public Safety Information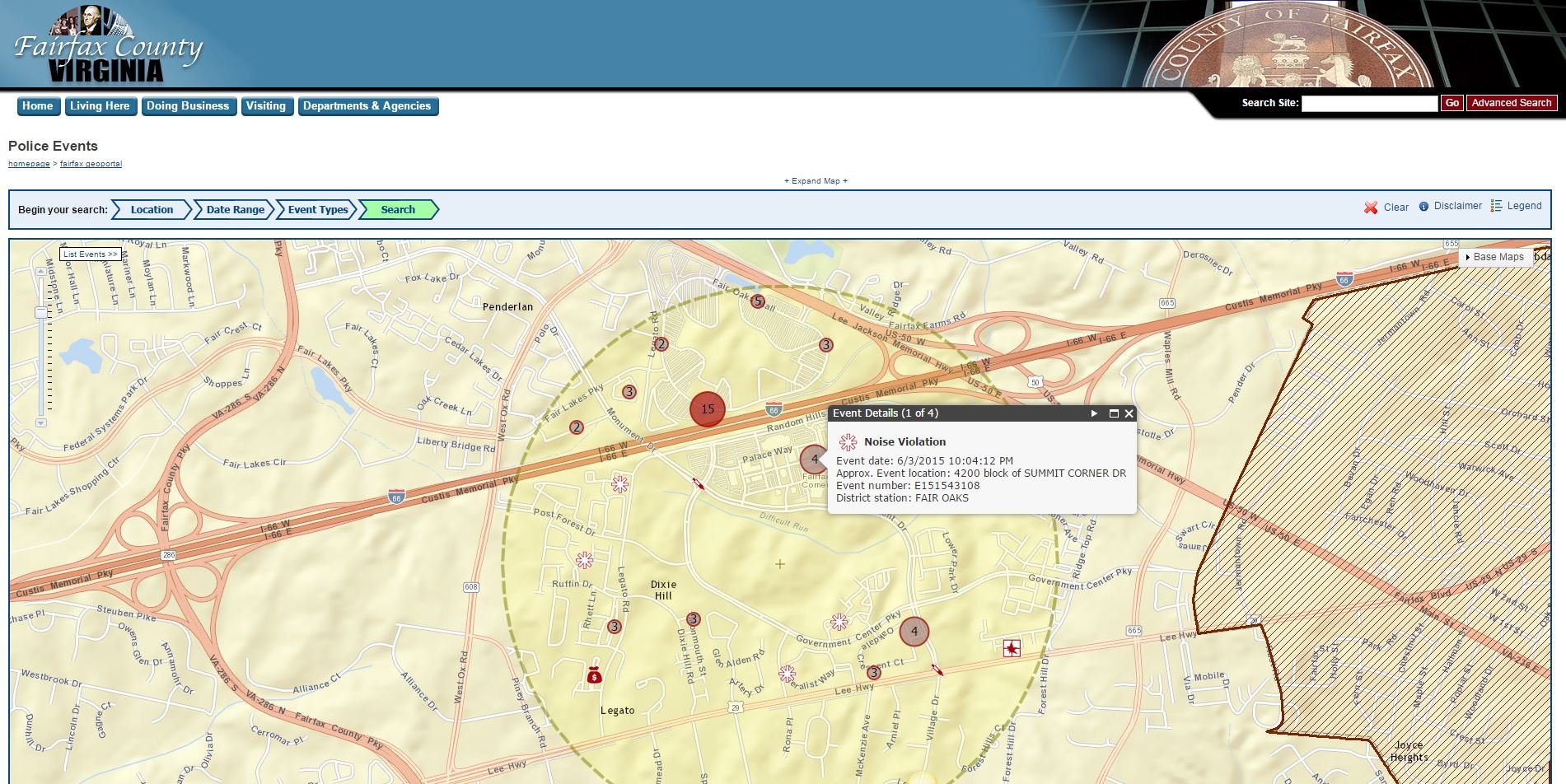 Collecting crime tips from citizens and informing the public of safety concerns is also made easier with GIS. Fairfax County, Virginia's Police Events Application allows county residents to search and map police service calls, and access preliminary police investigation data from Fairfax County's 911 call center.
The app allows citizens to collect information for the city, as well. A citizen with a smartphone can provide real-time reports on problems and offer ideas for improvement through the app, and crime reports combined with the GPS information from the smartphone can be sent directly to the police.
The result is an open avenue of two-way communication between law enforcement and citizens. Local governments can use it as another tool to glean more information in the community, then organize that spatially with GIS in a way that citizens can use.
Engaging in Community Planning
In an effort to engage more of its citizens in its community plan, the city of Dublin, Ohio has turned to GIS. Rather than writing up the community plan in a dense report, the city uses GIS to display it interactively.
Citizens can view planned thoroughfares, cycling infrastructure improvements, greenway connection opportunities, and zoning changes. This has made the community plan more accessible than ever before, and encouraged collaboration between the government leadership and constituents.
Along with the maps, citizens can read the full text of the plan online. A Contact Us form on every page of the community plan allows Dublin's leadership to gather feedback.
GovPilot's GIS For Municipalities
While GIS requires technical expertise to build and manage, GovPilot has developed a user-friendly geographic information system that is simple to deploy and configure. Towns like Morristown, New Jersey and Union Township, New Jersey use GovPilot's GIS to provide the public with pre-loaded property ownership information as well as visual map overlays, such as zoning districts and garbage pick up times. GovPilot's GIS portal serves as a beacon of information for the general public, providing them with userful information on demand. As a result, the municipalities are receiving less OPRA requests and unscheduled calls and walk ins.
Schedule a demo to learn more about GovPilot.