Emergency Management Software
Disasters and their severity are increasing. Ensure the safety of your constituents, and the resiliency of your community should the worst come to pass.


Interested in streamlining operations?
Emergency Management Department Modules
*Green Box: Demo Video Available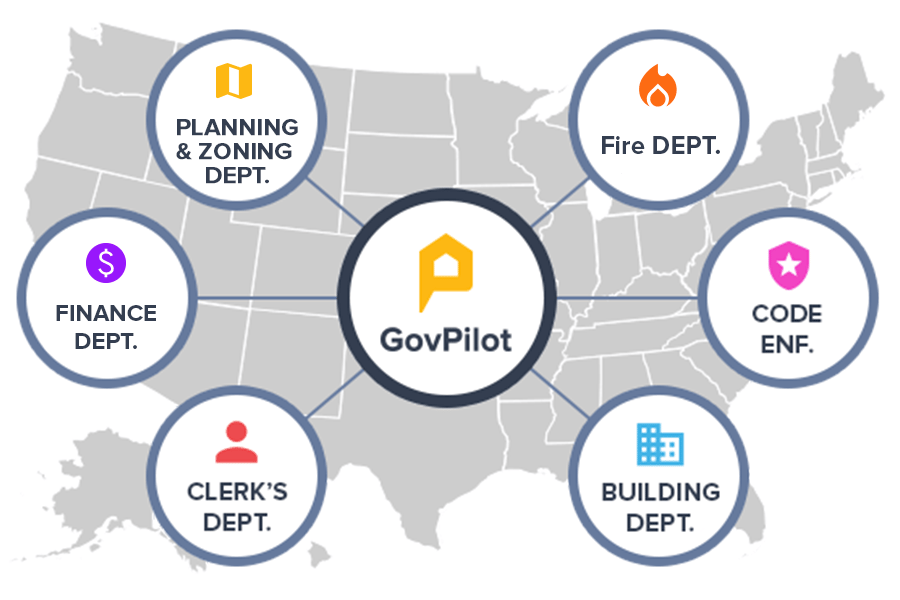 Enhance Community Resilience
At the heart of emergency management is the ability to plan ahead. For local government officials and residents, proper preparation builds resilience. With disasters increasing in size, scope, and frequency, having a resilient local government and populace is critical.
GovPilot's Microsoft Azure cloud-based platform ensures business continuity no matter the circumstances. With GovPilot, records are easily updated, and are safely stored in the cloud - accessible by staff from any device, at any time, from any location with an internet connection.
Keep your government's operations up and running when needed most - that's business continuity when access to the office is not possible.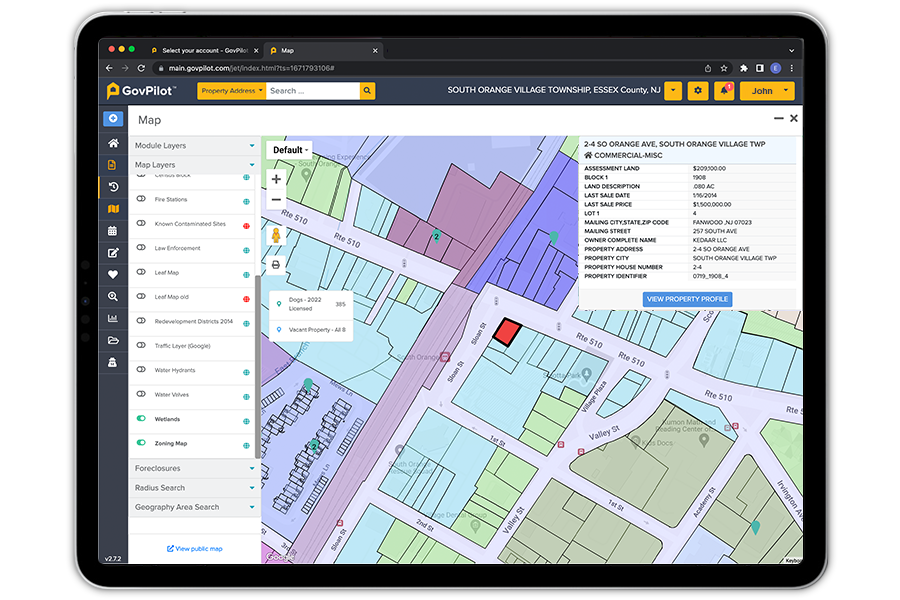 Visualize Critical Information with GIS
Keep residents informed with a public facing GIS map that enables constituents to easily view critical information such as flood zones, evacuation routes, contaminated sites, and the location of emergency services, like distribution sites, public shelters, hospitals, fire houses, and police departments.
Display various layers and decide which to display publicly or utilize them internally. No license or prior GIS experience necessary. Use the mail merge feature to instantly pull lists of addresses that fall within a specific data layer such as a flood map in order to send mailings to impacted constituents.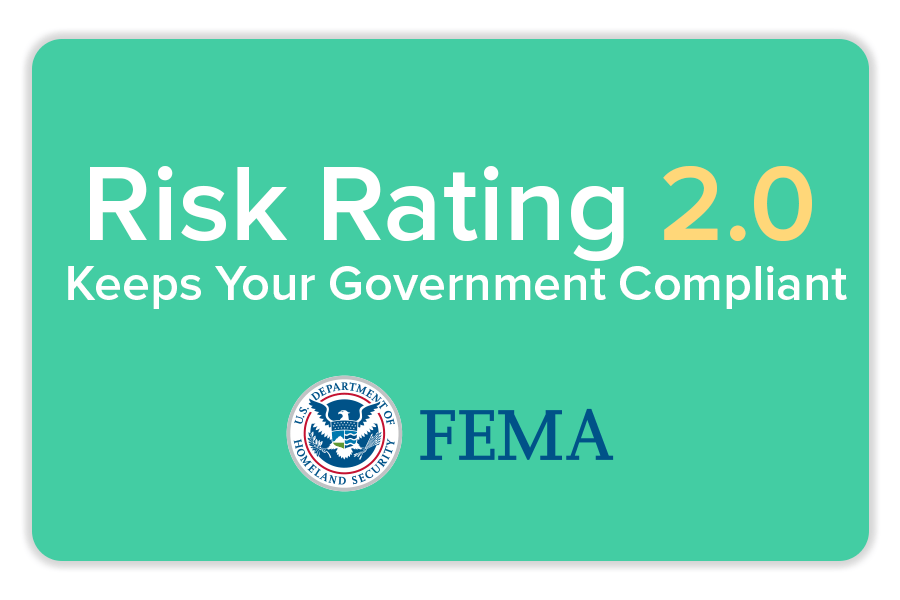 Collect Data Essential for Resilience & Recovery
Well formatted and organized data can help your government make important decisions faster. Utilize GovPilot's inventory tracking and fleet management modules to ensure your government is well supplied and equipment is in working order.
The Flood Plain Application & Management Module keeps your government compliant with FEMA's new "Risk Rating 2.0" rules, enabling you to easily report to state and FEMA authorities any updates, status changes, or permits awarded to any parcel located within a flood zone.
In the event of a disaster, track expenses incurred across all departments in real-time, and generate a formatted accounting in just a few clicks, instantly ready to submit to FEMA for reimbursement.
Point Pleasant Beach, New Jersey
Big Bear Lake,
California
Columbine Valley,
Colorado
Government Trends & Insights
Get the latest GovPilot news, updates, and announcements from our blog.
Trusted By Forward-Thinking Governments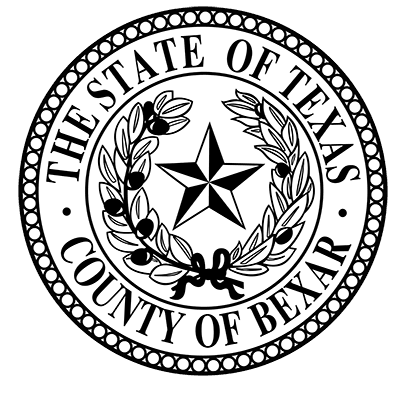 "GovPilot is what my department has spent years searching for."
Billie Dories
Environmental Crimes Investigator / Senior Inspector - SWQ
Bexar County, TX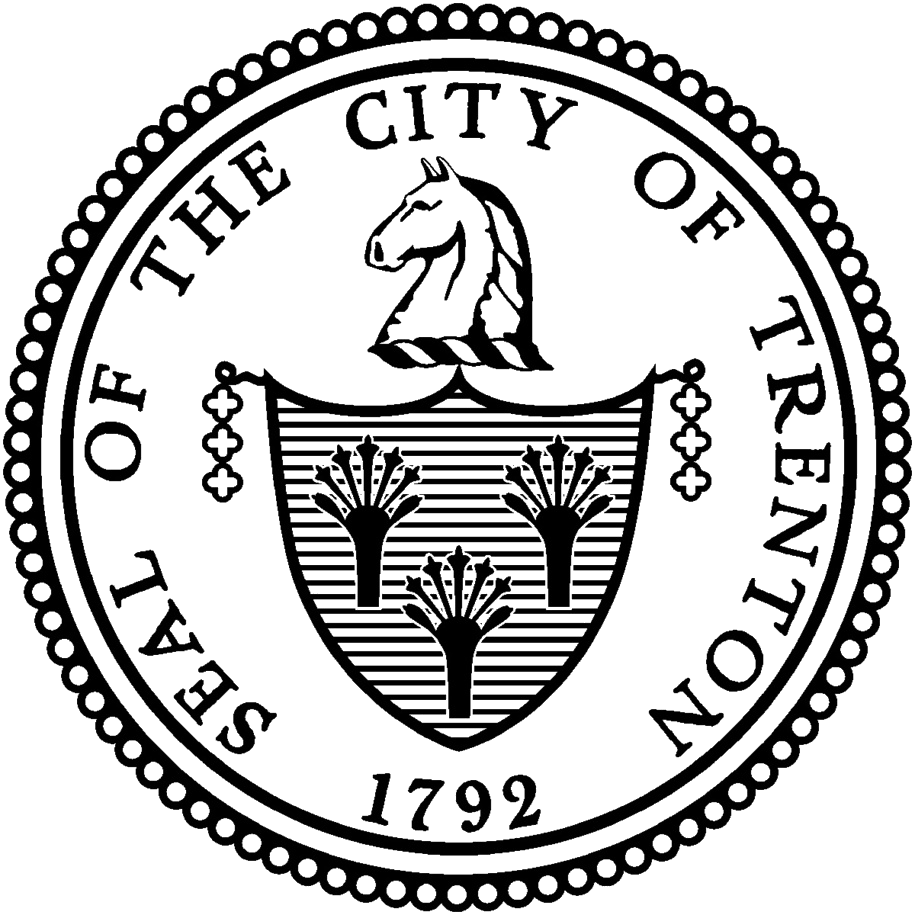 "GovInspect app is really saving us time. We've pushed everyone to go mobile."
Yolanda Vasquez
Chief Housing Inspector
Trenton, NJ