Think about the paper processes your office uses everyday. Applications need filing, databases need updated, and notification mailings need to be sent out regularly. Each of these processes can be reduced to a series of steps – and with workflow automation software, many of these steps can be completely automated to save you significant.
Automated workflows help governments make their processes more efficient by standardizing routine tasks to save time, and make sure nothing falls through the cracks. By automatically routing tasks and information in an orderly fashion, you'll ensure that the right people are involved along each step of the process, and help make sure everything is in compliance. With an automatic workflow, no 't' stays uncrossed and no 'i' undotted.
One place workflow automation can really shine is in bringing together different departments in your organization. A streamlined system can replace more inefficient ways of communication by putting task management in a centralized location and automatically notifying team members of the next step.
[et_bloom_inline optin_id=optin_0]
But which processes should you automate? A good place to find candidates is in procedures that require follow-up forms or letters, or where a series of tasks needs to be performed by different members of a team. By using workflow automation software to trigger each of the next steps along the process you remove a portion of human error. Plus, automation software that includes features like database updating and mail merge saves time on tedious data entry. This allows staff resources to be used more wisely.
Ready to learn more? Here's a guide to some of our favorite local government automations.
Automate Communication
Government runs on communication, much of which is routine and repetitive. Rather than manually sending out notifications and other routine communications, use workflow automation software to take that work off your plate.
Send an automated email to a resident notifying them that the an application has been received, that their payment is late, or reminding them to renew a license. You can also set a workflow to alert a resident who has turned in an incomplete application, notifying them automatically that they still need to meet requirements, rather than wasting time reviewing incomplete applications and tracking down the information.
Manage Task Handling
Paper-based processes can cause valuable information to get missed or inefficiently duplicated, especially when documents and essential data are routed by hand for input and approval, then stored in a range of physical locations. Processes like approvals of applications and regulatory compliance documents often require multiple touches from different departments, and can get misplaced or caught up in backlogs.
With workflow automation, new action tasks can be delivered to employees via email, or added to their work queue. Plus, the centralized location of digital documents means there's no need to search through different network drives to track down the information or instructions they need. The project manager will be able to see everything from a centralized dashboard, quickly identifying missing approvals or steps. This creates greater accountability.
Trigger Notifications From Data Changes
Stop spending time on a routine information searches – with workflow automation, you can trigger notifications from data changes. Receive a notification if a foreclosure judgment was filed on a property in your municipality, or quickly compile a list of all new business licenses filed. This helps prevent important changes from going unnoticed, and makes sure things are caught in a timely manner.
Send Correspondence On-Demand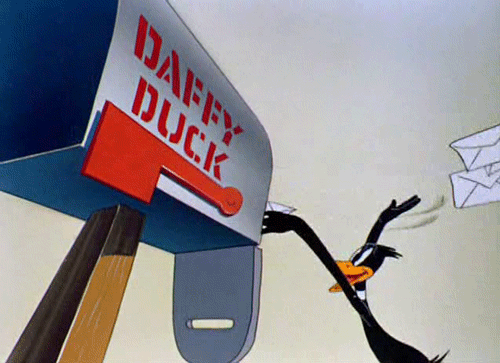 With mail merge features, workflow automation can be set up to send routine correspondence when a specific step is taken. For example, when a new resident moves into your municipality, your workflow system can automatically send them a welcome letter. The approval of a building permit or filing of a work order in the utilities department can automatically trigger a notification mailing to home owners within a specific search radius. This can save your department tons of time in tracking events and compiling mailing list.
Create complex workflows with GovPilot
GovPilot's software gives you the power to automate highly complex, time-consuming workflows and break down communication bottlenecks between departments. Our easy interface allows users to map, build, and deploy an entire department level business process in minutes – the rules are so dynamic that even the most complex tasks can be easily set up in our workflow system. As processes change, users can modify or optimize hierarchal rules with the a click of a button.
Schedule a demo to learn more about GovPilot.