Communication is key. It's key to initiating and maintaining rewarding interpersonal relationships, successful work environments and—as today's technological landscape proves—communication is also key to innovation.
A New Language
Twentieth century innovation focused on improving one aspect of users' lives. The television revolutionized family time, while the PC created more possibilities in the workplace. Today's technology is built for multipurpose use. Internet of Things (IoT) era gadgets, like the Apple Watch and Amazon Echo Dot, "talk to" a number of other technologies to synchronize all facets of users' lives.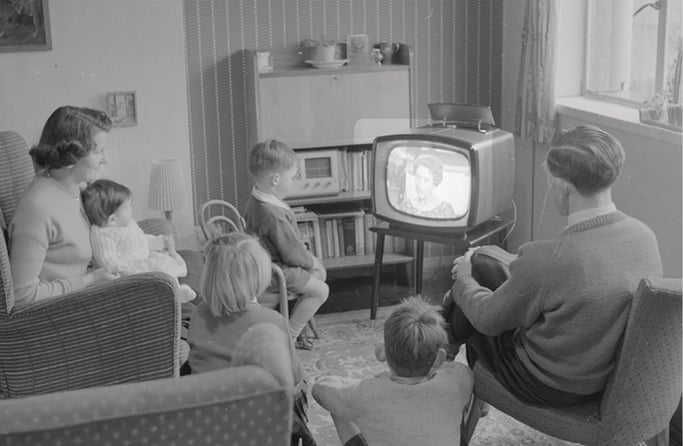 Twentieth century innovation focused on improving one aspect of users' lives.
As IoT-powered innovation drives the world forward, local government administrations that rely on single-purpose software will find themselves in the dust. The transition from department-specific software to a multipurpose platform, like GovPilot, is a smooth one that helps government meet constituents' heightening service standards and foster a work environment that aligns with employees' increasingly automated lives.
Screen Share
Like Pandora radio, or any successful modern service, GovPilot digital forms meet users across a variety of devices. Accessible through their district's official website, digital forms allow residents to apply for permits, report concerns, renew licenses and request information from their desktop at the office or their laptop in their living room. Forms' fee calculation and credit card processing capabilities make payment as simple as placing an order on Amazon.
GovPilot's GovAlert mobile app takes convenience a step further, empowering users to voice concerns to government officials in the time it takes to send a text message. Users simply snap a picture of a pothole, litter, or other non-emergency and add a few words to describe the situation. Once they hit submit, the concern is sent to local government, as determined by device location settings. The appropriate government official receives the alert in real time—business hours or not.
The benefits of GovPilot's cross-device compatibility extend to government. Data aggregated from digital form and mobile app submissions is stored in a cloud-based server, accessible from any Internet-enabled tool, including tablets in the field. Shared, readily available data is processed via automated workflows that move between departments.
Communication between GovPilot processes improves communication between government employees and colleagues as well as government employees and constituents for efficient, modern government operations.