Planning & Zoning Software
Community development software designed for your local government.


Interested in streamlining operations?
Planning & Zoning Department Modules
*Green Icon: Demo Video Available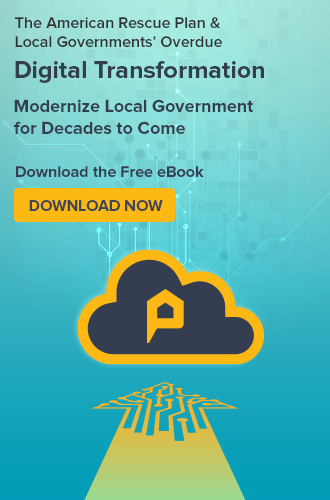 Digital Zoning Permit Applications
Make your Planning and Zoning Board more efficient, responsive, and capable of delivering community and economic development at scale.
Eliminate paper forms and the need to update records back at the office. GovPilot's Planning and Zoning Software modernizes the community development process for officials and residents alike.
Post digital applications directly on your website for items such as zoning, subdivision, driveway, fence, soil movement, shed, and temporary storage permits.
Enable constituents to quickly and conveniently file for zoning related permits directly through your website at any time through any mobile or desktop device.
Review and fulfill requests directly in the system and automate email responses to keep the requester informed of decisions made at each stage in the workflow.
Constituents and contractors will appreciate the convenience of online forms and automated updates delivered in real-time by text message and email, notifying them of the status of applications, reviews, inspections, and permits.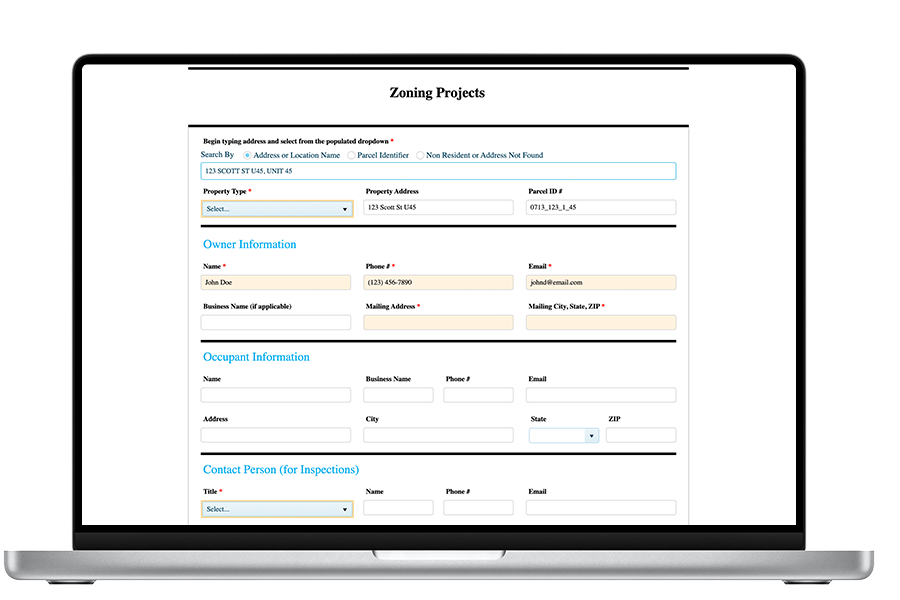 Automated Task Assignment & Inspection Scheduling
Manage planning and zoning project timelines with automatic alerts and a custom dashboard configuration. Access records and make updates directly from your calendar. Group users by department or project to keep everyone on the same page.
Utilize the Inspection App to assign, track, and complete inspections across relevant departments such as Engineering, and Building and Construction. Records are updated in real-time at the parcel level via GovPilot's GIS Map and Property Profile.
GovPilot's radius search tool within the GIS map enables you to create radius searches in any desired shape from any point on a specific parcel, and quickly generate mail merge reports of surrounding parcels in order to send notifications.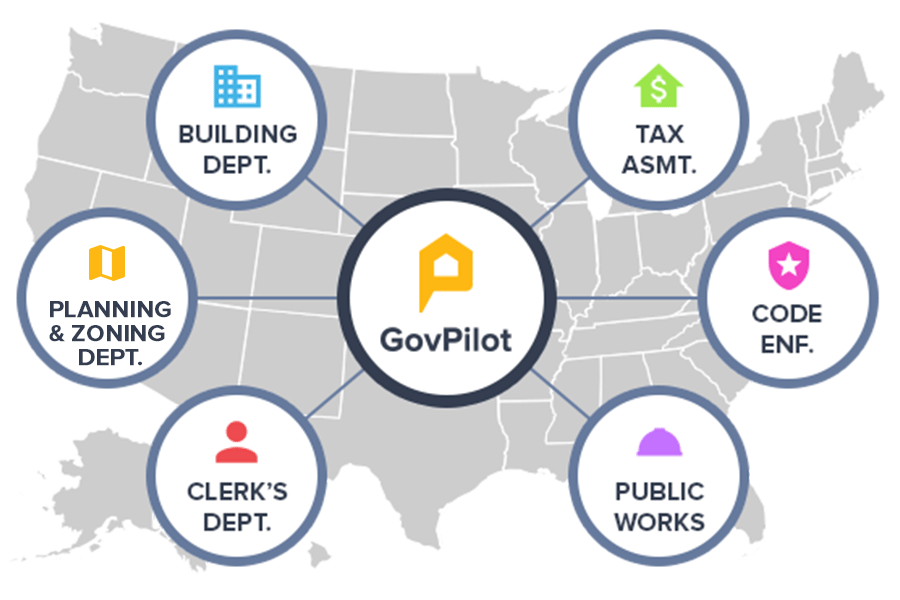 Transparent Data
With a cloud-based dashboard, data and records are easily shared among all stakeholders, paperwork is eliminated, and information flows efficiently between departments and constituents.
Electronically manage requests in a searchable database available to employees across all relevant departments, thereby eliminating communications silos and redundant work.
Transparent data keeps all parties aware of historical records, updates and new developments in real-time as they occur.
With GovPilot, the planning and zoning process becomes far more efficient and cost effective.
Columbine Valley,
Colorado
Point Pleasant Beach, New Jersey
Big Bear Lake,
California
Government Trends & Insights
Get the latest GovPilot news, updates, and announcements from our blog.
Trusted By Forward-Thinking Governments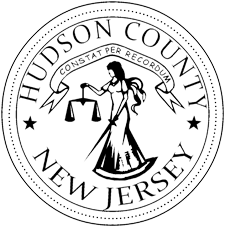 "GovPilot was has been critical to our business continuity."
Francesca Giarratana
Division Chief of Planning
Hudson County, NJ

"GovPilot provides a great experience and it has helped us grow and be more responsive."
Stephanie Thelen
Building Administrator
Columbine Valley, CO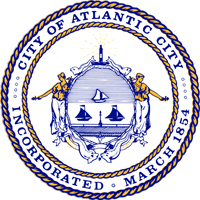 "GovPilot saves us a tremendous amount of time and legwork."
Clinton Walden
Zoning Officer
Atlantic City, NJ