The train you board. The tunnel you ride through. The building you enter. Your daily commute and most other activities are predicated on reliable, complex and secure infrastructure. Like most things integral to our daily lives, infrastructure is often taken for granted.
We are happy to report that organizations and policy makers are recognizing infrastructure and the workers behind it by declaring the third week of May Infrastructure Week as well as National Public Works Week.
GovPilot is glad to see that this critical component of civic life receives the attention it deserves. We bring you up to speed on the week's celebrations and tell you how our namesake software allows DPW employees and others involved in the development and maintenance of infrastructure to keep up the good work!
This Week is...
Infrastructure Week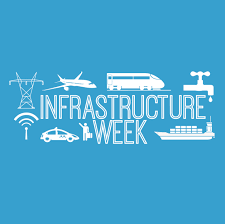 Engineered By: Infrastructure Week is made possible by a Steering Committee comprised of over 100 affiliate organizations, including our friend, New Jersey Future.
The Structure: Infrastructure Week 2016 is jam-packed with nationwide events that encompass the theme, "Infrastructure Matters". Highlights include Friday, May 20th's webinar, "Failure to Act: Closing the Investment Gap for America's Economic Future", produced by the American Society of Civil Engineers and the grand opening of the world's largest nutrition recovery plant on May 25th in Cicero, Illinois.
Cornerstone: Wednesday, May 18th marked the second annual Infrastructure Advocacy Day. Participants, including mayors and state legislators, met with Members of Congress from both parties in Washington D.C. to discuss the future of our nation's infrastructure.
Support: There are still opportunities for you to take part in Infrastructure Week 2016. You can spread the word about Infrastructure Week and all that it entails by tweeting with the hashtag, #InfrastructureMatters. Then, visit the official website and start brainstorming ways that you can ensure that Infrastructure Week 2017 is even better!
National Public Works Week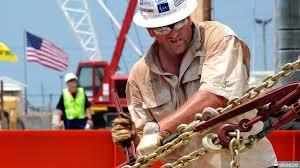 Engineered By: The American Public Works Association (APWA) deemed May 15th- 21st National Public Works Week in 1960.
The Structure: Throughout the decades, National Public Works Week celebrations have taken many forms. At the national level, the week has been acknowledged by Presidents Eisenhower, Kennedy and Johnson. At the local level, observances have included high school essay contests and parades held "to enhance the prestige of the often-unsung heroes of our society-the professionals who serve the public good every day with quiet dedication." Although the APWA provides suggestions, the nature of the events is secondary to their sentiment.
Cornerstone: One aspect of National Public Works Week remains consistent: each year, the APWA identifies 10 public works leaders who have been selected by their peers for their exemplary commitment to improving civic life. In 2016, the following public works professionals were recognized:
Kenneth Eyre
Senior Associate, Greeley and Hansen, Alexandria, VA
John Herzke
Vice President of Municipal Services, Clark Nexsen, Virginia Beach, VA
Dena Metzger
Director of Public Works, City of Lee's Summit, MO
Diane Nakano
Assistant General Manager, Sacramento Regional Transit District, Sacramento, CA
Jim Neal
Public Works director, Charleston County, North Charleston, SC
Bob Patterson
Director of Public Works, City of Pendleton, OR
Jim Proce
Assistant City Manager, City of Rowlett, TX
Walt Veselka
Public Works Director, City of Bristol, CT
Clark Wantoch
Executive Director, Wisconsin Concrete Pipe Association, Milwaukee, WI
Paul D. Weigand
SUDAS Program Director, Iowa State University, Ames, IA
Recipients play different roles in a myriad of industries, further highlighting infrastructure's relevance to our everyday lives.
Support: Raise awareness about National Public Works Week by tagging social media posts with #NPWW. There are year-round opportunities to become involved with the APWA. Click here to learn how you can promote this worthy organization.
GovPilot Works to Help the People Who Work for the Public
GovPilot tips a hard hat to those honored by the APWA this week and to all other public works professionals! We value your service as well as your opinion.
Before designing our cloud-based software, we consulted numerous DPW employees to gauge their pain points. We are proud to provide solutions in the form of:
Automated Workflows
Custom workflows automatically assign work orders, schedule maintenance and otherwise keep DPW operations running on schedule.
Mobile Capabilities
GovPilot understands that a large portion of a DPW member's job is done onsite. Our software is compatible with tablets and smartphones so that workers can make the most of their time in the field. They can enter data on location and access it via desktop upon their return to the office. Cloud-based software means that data travels with users!
GIS Mapping
GovPilot is integrated with geographic information system (GIS) mapping technology. Public works staff can update an interactive, public-facing map to reflect projects like road pavement and park renovation that may require residents to seek an alternate route or plan.
Infrastructure is the fulcrum of civic life. GovPilot will continue to build software to facilitate its improvement and we urge you to do your part!