In the midst of a particularly deadly Atlantic hurricane season and the wake of the 16th anniversary of the 9/11 terror attacks, we are reminded of the whim of fate, the temporary nature of security and the power of a unified public.
As Fred Rogers, of Mr. Rogers' Neighborhood fame, once said, "When I was a boy and I would see scary things in the news, my mother would say to me, 'Look for the helpers. You will always find people who are helping.'"
Indeed, the death toll and destruction of horrific events is often mitigated by people banding together to help their fellow man—a selfless and extraordinary thing supported by GovPilot's platform.
Publicization for Prevention
2016's Zika virus pandemic put GovPilot's potential for disaster prevention to the test. Zika was not the first pandemic or even the first mosquito-borne one, but it presented unprecedented challenges. The accessibility of travel and ubiquity of media meant Zika's spread could be catalyzed, broadcast and possibly misconstrued in a way that past pandemics could not. Local government watched as panic swelled to a crescendo and prepared to do what it has always done in times of crisis: protect citizens.
Clients crowdsourced Zika-associated concerns, encouraging constituents to report them via GovPilot's GovAlert mobile app and "Report a Mosquito-Related Concern" digital form. Automated workflows carried descriptions and images of potential mosquito breeding grounds and active infestation to the appropriate government official.
These same workflows streamlined response efforts for swift resolution. GovPilot's geographic information system (GIS) map illustrated at-risk areas. Viewed internally, GIS map views helped vector abatement officials identify and analyze trends. Turned to face the public, the map helped educate concerned citizens and allay their fears.
Better yet, GIS map layers can be customized to help communities prepare for disaster before it strikes.Mark flood zones, evacuation routes and more to communicate life-saving information to residents with color-coded simplicity. Mail Merge integration allows government to highlight tracts of land and send personalized messages to the area's residents.
24/7 access to the city's emergency plan helps constituents prepare for the worst of times in the best of times.
Unification for Recovery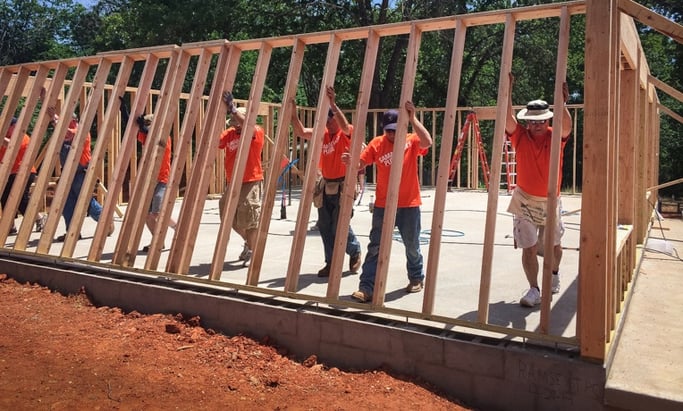 For all that the Texas, Louisiana and Florida cities hit by Hurricane Harvey and tropical storm, Irma, have endured, their suffering is far from over. From Hurricane Katrina to Superstorm Sandy, recent history offers many examples of the challenges cities devastated by natural disasters face on the long road to recovery.
One common hurdle is an uptick in property blight. When a district is evacuated before a storm, water, wind and other elements often conspire to ensure that tenants have no reason to return. Long after the storm has passed, their damaged, abandoned properties remain eyesores, fire hazards and potential hotbeds of crime (not to mention breeding grounds for Zika vector mosquitoes).
Residents can quickly and easily report instances of property blight via GovPilot's "Report a Concern" digital form and GovAlert mobile app. Automated communication and streamlined workflows guarantee that blight-related problems are resolved in a timely manner.
There will be more pandemics, natural disasters and misfortune of all kinds. In the calm before the storm and in the chaos of its aftermath, GovPilot clients can take comfort in their possession of a tool that empowers citizens to take control in an uncontrollable situation.
GovPilot wishes all affected by Hurricane Harvey and tropical storm, Irma, a smooth and swift recovery. We are currently collecting donations in conjunction with the Red Cross. Please donate what you can.