The corporate world measures success by the quality of customer experience—all of the interactions the consumer has with a brand. GovPilot believes in setting similarly high standards for constituent experience and provides local government the automated workflow, data aggregation/display and digitization capabilities to meet them.The blog posts in our "Constituent Experience" series shine a light on districts that share our belief. The second installment highlights three United States cities that have designed their events, websites and green spaces to accommodate pet owners.
Pet ownership is at an all-time high—three times as many Americans own pets as they did in the 1990s⁠—and 81% of today's pet owners take their fur babies into consideration when choosing a place to live. Smart cities are securing their spot at the top of the list of options by designing their health initiatives, websites and public spaces with this growing demographic in mind. Continue reading to learn how three such cities are using digital animal licenses, urban design and public health plans to convenience local government employees and pet owners alike.
No More Ruff Wait for a Pet License/Renewal at Union Beach, NJ City Hall
Union Beach, New Jersey dog owners can now sit (on the couch), stay (in the comfort of their own home) and obtain a pet license online, thanks to GovPilot.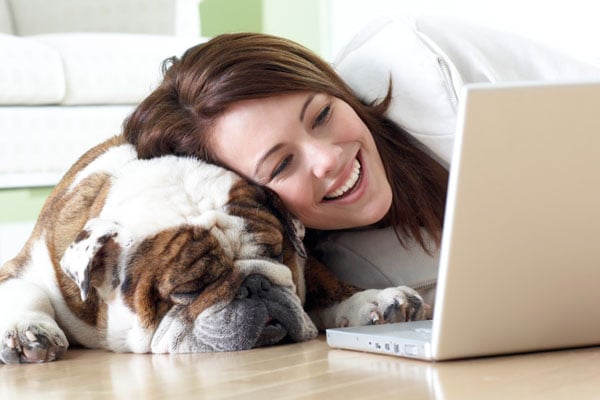 For years, Union Beach required dog owners to come to city hall and apply for a license. Those who couldn't make the trip would complete the application at home and send it through the mail, along with proof of rabies vaccination and payment, to the Clerk's department. This system resulted in Union Beach government employees receiving improperly completed/incomplete applications on a near "constant" basis. Once they called the applicant, clarified and approved the license applications, they'd handwrite and mail a response. Employees sought a dog licensing system that would save them time and cut "the line [of applicants] down the hall disrupting business."
GovPilot's Dog License module makes acceptance and issuance less, well, ruff. The GovPilot digital application form that sits on Union Beach's homepage cannot be submitted unless all fields have been completed. Automated alerts update applicants at key steps of processing, helping Union Beach operate with greater transparency and organization.
Union Beach officials would sometimes lose/misplace paper applications. That hasn't happened since the administration deployed GovPilot.Prior to GovPilot's implementation, Union Beach dog owners could only pay licensing fees (calculated by hand) by cash or check. GovPilot calculates fees and integrates with a third-party payment processor to allow for immediate payment.
Union Beach employees and dog owners alike benefit from GovPilot convenience.No one knows this better than RMC/Municipal Clerk, Anne Marie Friscia. She shares that, "the Dog License module has saved employees and constituents so much time!"
How the Home of Country Became a Pet-Friendly City
Nashville, Tennessee has long been known as the Country Music Capital of the World, but more recently, Nashville has established itself as a pet-friendly city as well.
Nashville's Civic Design Center's Reclaiming Public Space (RPS) initiative focuses on creating public spaces that "enhance quality of life" and "increase feelings of community and connectivity." In the last few years, RPS has converted two plots of unused green space into hotspots for Nashville pets.
Thanks to RPS, employees of the city's Bridgestone Arena have one more reason to TGIF. Since Nashville's Civic Design Center reclaimed green space adjacent to the arena, Bridgestone has been holding "Pet Friendly Fridays", on which employees are welcome to bring their pets to work with them.
Nashville pets can also tag along on trips to the farmers' market. Since the early 1800s, Nashville's Farmers' Market has acted as a stimulant to the city's economy and as a regular social networking event for residents. For years, only service dogs were permitted to enter the 24/7 market, but that all changed in 2016, when Nashville's Civic Design Center set out to make the Nashville Farmers' Market more pet-friendly. The market now features a grassy area where pets can congregate as well as pet waste and hydration stations.
River Vale, NJ's Pop-Up Rabies Clinic
As any pet parent can attest, pet ownership is not all fun trips to the farmers' market. Much time is spent protecting them from danger or disease. Indeed, in heavily wooded areas, like River Vale, NJ, rabies is a near-constant threat to dogs and cats. The River Vale Board of Health and Northwest Bergen Regional Health Commission require that all dogs and cats are vaccinated against rabies by four months old, but no less than 12 weeks old. In an effort to convenience pet owners, River Vale brings rabies vaccination to them.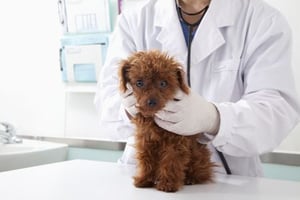 Each fall, the town holds a free rabies vaccination clinic at its Department of Public Works building. The annual event encourages compliance to promote the safety of its pets and residents.
Unleash a Successful Pet-Friendly Initiative with GovPilot's Help
In addition to the digital animal licenses that cut wait time at Union Beach city hall, the GovPilot platform boasts a number of features that lend themselves to pet-friendly initiatives.
GovPilot's geographic information system (GIS) map alone can be leveraged in several ways. Employees can click into any property and view the number and breed of pets living at each property—knowledge that comes in handy when determining the need for pet-friendly resources or scheduling police or Code Enforcement officers to visit homes. The GIS map's Mail Merge capabilities allow government employees to send letters reminding pet owners of an upcoming license renewal or flyers advertising a pop-up rabies vaccination clinic en masse.
Published on the municipal website for the public to view, the GIS map becomes a guide to pet-friendly green space, the location of Animal Control resources and other important pieces of civic information. Transparency is proven to reduce call volume at city hall, freeing up the phone line for more pressing matters.
From the digital animal licenses that cut lines at city hall to the Mail Merge capabilities that can remind pet owners of upcoming animal license renewals and pop-up rabies vaccination clinics, GovPilot offers a wide range of tools built to help smart cities adapt to rising pet ownership rates.