Sunday night marks the premiere of The Wisdom of the Crowd on CBS. Adapted from an Israeli series of the same premise, the TV show stars Jeremy Piven as Jeffrey Tanner, a tech mogul who uses Internet crowd sourcing to solve his daughter's murder. The Wisdom of the Crowd is a fictional depiction of crowd sourcing's very real and established role in law enforcement.
Before the Buzzword
The term, "crowd source" first appeared in a 2005 Wired magazine article, but the concept of asking the public to help accomplish a traditionally individualistic or enterprise pursuit is nothing new. From early 19th century research on shooting stars to a 1940s design contest that resulted in the construction of St. Louis, Missouri's iconic Gateway Arch, all manner of industry has relied on the wisdom of the crowd to answer questions and complete projects.
Perhaps no field has embraced crowd sourcing as ardently and consistently as law enforcement. Whether they are motivated by guilt by association, genuine fear of a threat to society, reward money, elevation to hero status or a combination of all four, law enforcement has always known that it can count on members of the public to come forward with details of various crimes. It's the solicitation and reporting tools that keep changing.
Flyers declaring criminals "Wanted Dead or Alive" blew across the American Old West alongside tumbleweeds, summoning local bounty hunters to catch the perpetrator and claim their reward money.
A few decades later, across the pond, London, England newspapers asked residents of its fear-stricken Whitechapel district for tips about the identity of a local serial killer they dubbed, "Jack the Ripper". What could have been a hyper local and quickly forgotten story—a serial killer targeting known prostitutes in an economically depressed section of London— gained international attention.Police received hundreds of leads in the form of letters and though the Jack the Ripper murders remain unsolved, the case is a watershed moment in the evolution of crowd sourced crime investigation.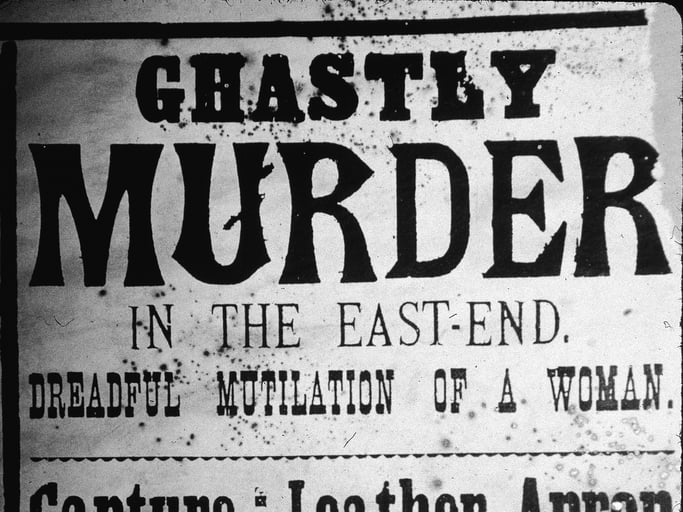 Newspaper headlines like these inspired hundreds of people to write the police with tips about the identity/whereabouts of Jack the Ripper.
Dropping Dimes and Solving Crimes
The next century saw widespread adoption of the telephone and law enforcement saw a new lead generation opportunity. Precincts across the world established tip lines, through which citizens could share insights on publicized cases.
Those anxious about criminal retaliation or police apprehension preferred to drop 10 cents into a payphone under the cloak of anonymity rather than share tidbits of information through their traceable landline. And so, alerting the authorities to an illegal situation became colloquially known as "dropping a dime". As the 20th century marched on, the cost of payphone calls would rise and so would the scale and success rate of crowd sourced crime investigations.
After his six year old son's 1981 abduction and murder, John Walsh rose to prominence as an advocate for missing and exploited children, eventually creating and hosting Fox's anti-crime hit, America's Most Wanted. One of television's longest-running shows (it aired from 1988-2012), each episode profiled real fugitives, complete with re-enactments of their crimes. At the end of the show, viewers with information on the fugitives featured were directed to dial a toll-free tip line. America's Most Wanted is credited with law enforcement's arrest of 1,151 fugitives.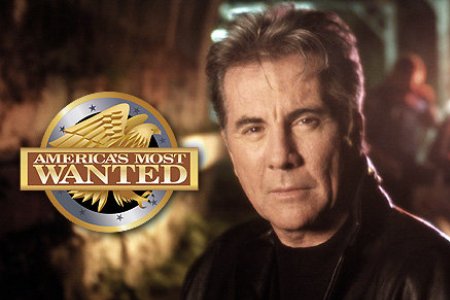 America's Most Wanted led to the capture of 1,151 fugitives over its 24 year run.
APPrehended
Today's police officers are just as likely to nab a suspect by developing a social media profile as they are a criminal profile. Social media's immediacy, ubiquity, image attachment and geotagging capabilities make it an obvious medium for crowd sourced crime investigation.
For example, Seattle, Washington's Police Department uses its Twitter account to fight car theft. "Get Your Car Back" is an initiative in which police share detailed descriptions of reported stolen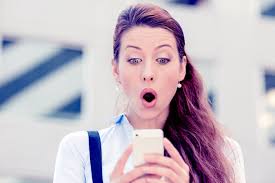 vehicles with their 2,200 plus followers, who call 911 if they spot the car in question.Programs like "Get Your Car Back" work because in 2017, the arm of the law holds a smartphone.
In 2017, the arm of the law holds a smartphone.
Law enforcement is not limited to police work. Code enforcement agents are responsible for ensuring that safety rules and regulations are obeyed within their jurisdiction. This branch of local government also finds great value in crowd sourced information. GovPilot offers several tools that connect code enforcement agents with concerned citizens.
Hosted on clients' official county or municipal website, GovPilot's digital Report a Concern form is a user-friendly portal through which constituents can share non-emergency issues. Accessible 24/7 through virtually any device, the Report a Concern form prompts complainants to disclose information about missing street signs, lawn overgrowth and other issues. It even allows them to attach images.
The success of GovPilot's Report a Concern process inspired our team to create GovAlert. Available for free download for Android and iOS, the GovAlert mobile app connects constituents to government services with unprecedented immediacy and convenience.
Users snap a picture of a pothole, litter, or other non-emergency along with a description of the situation. In just one tap, the concern is sent to their local government, as determined by device location settings. The appropriate government official receives the alert in real time.
From "Wanted" posters and leads via letter to TV shows and tip lines, crowd sourced crime investigation has evolved to leverage the latest mediums and technology. GovPilot is proud to move the practice forward with the digital Report a Concern form and GovAlert mobile app.