With e-government services, citizens get access to government on their own timeline, 24/7, from their home or their office – without making a special trip downtown. The value doesn't just lie in the convenience for the user, however. It can also result in resource-strapped governments being able to extend their services more widely.
Increasing use of e-government services provides opportunity for cost savings over in person visits to City Hall – but if citizens aren't comfortable or can't navigate the digital services, they won't use them.
According to the ForeSee E-Government Satisfaction Index, citizens who are satisfied with a government's digital services are 93 percent more likely to use that site as a primary resource, and 96 percent more likely to recommend the site to other users, rather than using more costly methods such as call centers or visiting government offices in person. Unsatisfied customers will stay away from e-government.
The result? Wasted resources.
The services provided by government agencies are vital, which means that they need to be as widely accessible as possible. E-government is a resource-effective way to expand those services, but if municipal government agencies want citizens to use their websites as primary resources, they need to focus on creating a satisfactory experience.
E-government services need to adhere to these usability standards from Usability.Gov:
Intuitive design: navigation and next steps should feel natural
Ease of learning: new users should be able to catch on quickly
Efficiency of use: use of the service should save time
Memorability: users remember the process easily in future visits
Error frequency and severity: the possibility to make serious errors should be minimal
Subjective satisfaction: users should enjoy using the system
Let's break that down.
Intuitive Design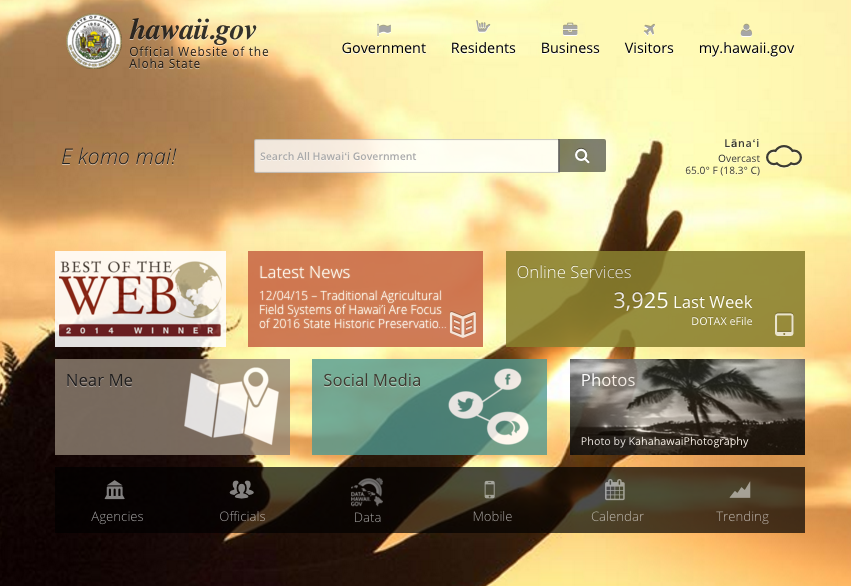 When a new user visits your government's website, how easily will they be able to navigate? Are your menu options and page structures intuitive? Are e-government services located in the places a user is most likely to look? For example, if a user wants to file an application for a pet license, will they find that digital form located under a tab labeled e-government services? Or will they have trouble locating the form?
Ease of Learning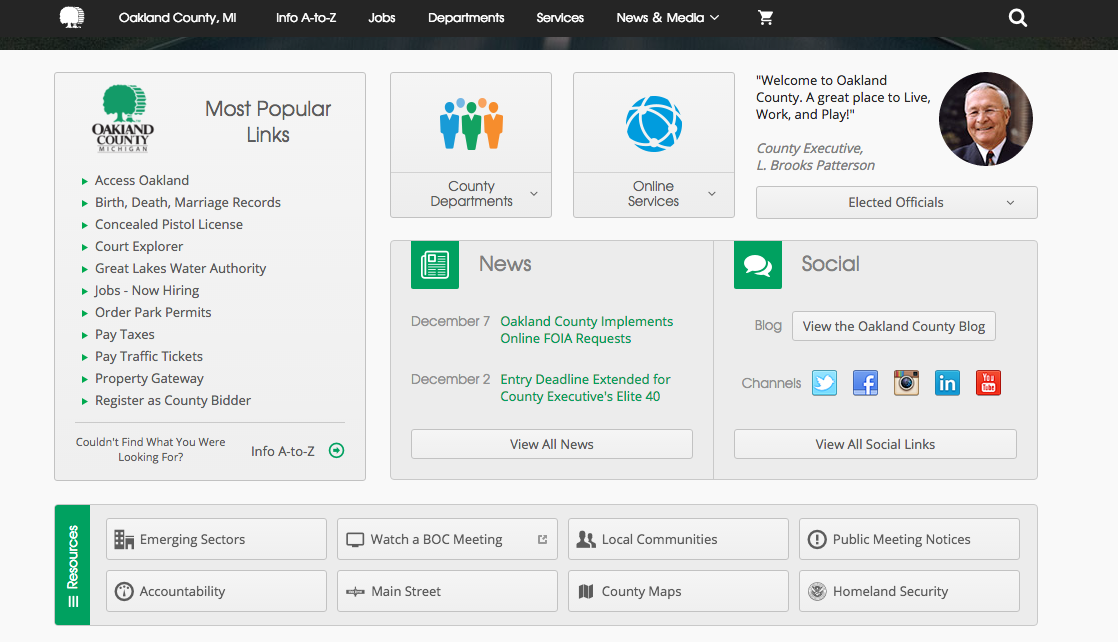 How easy your website is to learn is closely related to intuitive design. When designing your government's website, keep in mind the lowest common denominator. Your e-government portal shouldn't be designed for people who are already familiar with navigating intricate websites.
Efficiency Of Use
In order to get more people using your government's website instead of coming in person or calling, it has to be more convenient than the alternative. How many clicks or steps does the user need to take to complete a task? Are they required to repeatedly input information? Is the next step always clear, or does the user need to search around the site to find the next step?
Memorability
If your design is intuitive, easy to learn, and efficient to use, users shouldn't have much trouble remembering what to do when they come back.
Error Frequency and Severity
How easy is it to make an error on the site? Sites with the best usability ratings make it tough to make an error, by not letting the user move on until all of the information is correct, or by saving information in case of an accidental hit of the back button. If errors can be made on your site, how severe are they? Can a user lock themselves out of their account accidentally? Does one wrong button cause them to have to start over? These things will drastically reduce the efficacy of your e-government site.
Subjective Satisfaction
This one, as it says, is subjective. But it's also important. Do users enjoy being on your site? Was the experience of applying for something digitally enjoyable?
And the Big One: Accessibility
Accessibility isn't mentioned on the original list, but it's incredibly important. If your website isn't accessible, you're cutting out a portion of your constituency who may be disabled, elderly, or not speak English as a first language.
Complete guidelines for website accessibility are laid out at ADA.gov, including basics like alt text on photographs to assist blind users, accessible forms, and use of html over PDF.
A study of US county websites by the User Experience Professionals Association found that "Around 60% of the homepages had images missing alternative text, and 39.5% had linked images with missing ALT elements. This means that users who rely on alternative text would not be able to access the image content and would be left to wonder if the images were important, particularly in the case of images that served as hyperlinks."
Resources for user-centric e-government sites:
All GovPilot's software modules are designed with the pinnacle of user experience in mind. To see them in action, schedule a demo today.