A new coffee shop opened in Providence, Rhode Island and it's generating more than a caffeine buzz. Located by Brown University, Shiru Cafe, serves students and faculty lattes, cappucinos and all of the typical coffee shop menu items, but the jury is out on the pricing. Some will tell you Shiru's menu is fairly priced, others say it is more expensive than Starbucks. That's because Shiru Cafe doesn't deal in dollars or debit, but in data.
While Shiru accepts traditional forms of payment from professors, a Brown student seeking a cup of joe must flash their student ID to a Shiru employee, then enter their name, phone number, email address, date of birth, professional interests and major into an online form. Only then can they claim their cup of coffee—as a Shiru employee extolls the virtues of grateful corporate sponsors while their logos dance across screens hanging throughout the cafe.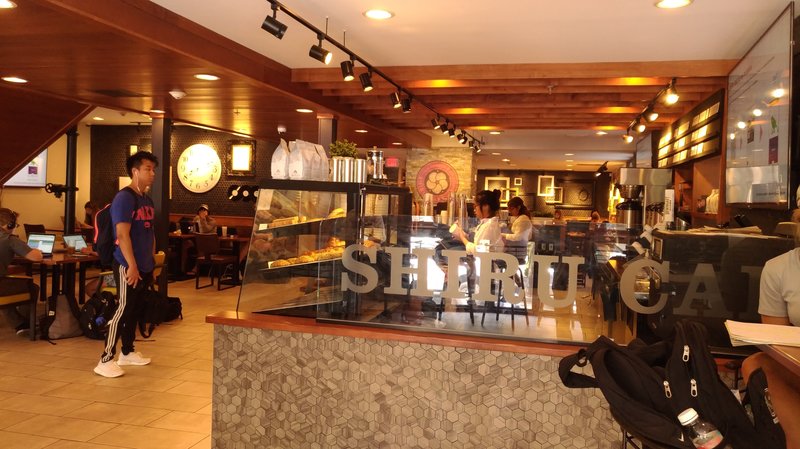 The Providence branch of this Japanese chain did not open without controversy. Two Brown students published a piece in The Brown Daily Herald calling for a boycott of the cafe.
"[Sponsor company] JP Morgan engaged in deceitful financial practices which likely contributed [to] the 2008 financial crisis and then became the only large financial institution to make a profit during the crisis."
Whether you are uncomfortable disclosing personal information, uncomfortable with where it is going or think that a few details are a fair exchange for a "free" cup of coffee, you may want to wrap your mind around Shiru Cafe's ask questions first, pour coffee later style. Indeed, Shiru Cafe is just one example of an increasingly common business model that values customer information over traditional forms of payment. Join GovPilot as we explore how the data-as-currency approach applies to local government.
Local Government
Whereas local government doesn't have customers in a traditional sense, constituents act as clients, in that their satisfaction is paramount to the administration's success. Constituent data aggregated from permit/license application/registration forms shape local government initiatives and otherwise fuel operations. In exchange, constituents have the greenlight to adopt that pet, reserve that parking space or start that home improvement project, free from fear of legal repercussions. It's a transaction as old as democracy itself, but it is a notoriously slow one. Paper-based processes performed by largely underfunded, disparate government departments peel, cut and stick the proverbial red tape that is often blamed for interfering with progress.
As more industries accept data as a form of payment, technology emerges to expedite the exchange. For a growing number of local governments, the preferred technology is GovPilot.
Clients customize GovPilot digital forms to capture and carry constituent data necessary to perform over 100 everyday government processes, including marriage license issuance, Freedom of Information Act (FOIA) request compliance and more. Placed on the client's official website, the digital application form is live for constituents to complete and submit 24 hours a day, 7 days a week, from their favorite device.
Constituent data aggregated from digital application forms resides in GovPilot's secure, cloud-based server, where it is accessible to all relevant employees for seamless, cross-departmental collaboration. Accessible data and automated workflows contribute to swift project turnaround.
Residents share data and GovPilot allows local government to return the favor by displaying commonly requested datasets on a public-facing geographic information system (GIS) map.
Data is the new currency. Manage it wisely with GovPilot's help.