It's an election year, which means discussions about candidates' ability to make good on campaign trail promises are front and center. Voters and pundits may not realize that the likelihood of a politician translating ideas into action largely depends on the way they deal with conflict in behind-the-scenes interactions. They also may not realize that poorly handled conflicts impede progress at all levels of government, every day.
What may escape many has had the focused attention of the New York State Dispute Resolution Association, Inc. (NYSDRA) for over 30 years. A pioneer of the dispute resolution field, NYSDRA is a professional association that administers mediation and arbitration programs in partnership with state agencies. NYSDRA members include local community centers that provide free and low cost mediation services to residents in every New York county, individual practitioners and others committed to the promotion of quality conflict management and peaceful dispute resolution.
In 2013, New York State Association of Counties (NYSAC) asked NYSDRA to design a training program to help politicians cross party lines to find common ground and accomplish shared goals. The Orange County Legislature and Dispute Resolution Center serving Orange County agreed to partner as the pilot for NYSDRA's Collaborative Governing Program (CGP), which is now in its third year of model development. The original vision was expanded to include the Executive Branch as well as the County Legislature.
As Willa Freiband, Orange County's Collaborative Governing Coach Coordinator, explains, the CGP promotes the idea that, "government leaders can transform partisan politics into principled leadership using interest based, or win-win, negotiation strategies. Political parties can forward ideas in a respectful environment; balance each other to prevent extremism and function to create policies that advance the health and welfare of our citizens." The many positive outcomes of the Orange County program prove that the model is successful and can be replicated in other counties.
GovPilot also works to improve government operations. As fate would have it, GovPilot Director of Sales, James Delmonico, met CGP Co-Coordinator, Niki Lee Rowe, at NYSAC's 2016 Legislative Conference in February (GovPilot is an Associate Partner of NYSAC's), where they swapped stories and made big plans for the future. More on those plans to come…
For now, read CGP's 4 steps for conflict resolution. Based on methods described in Roger Fisher and William Ury's groundbreaking 1983 work, Getting to Yes: Negotiating Agreement without Giving In, these strategies can and should be applied to any professional or personal situation:
Separate the People from the Problem
When one is passionate about an issue, they may become personally invested in its resolution and interpret every doubt, criticism, or resistance they meet as a personal attack. This is the wrong attitude to bring to a negotiation. When engaged in a conflict, it is best to separate the people from the problem. Parties should view themselves as teammates working toward an agreement rather than as adversaries. This united approach helps parties to gain a full view of the issue and maintain a healthy relationship.
Focus on Interests, Not Positions
Focusing on parties' positions casts a negotiation as a fight with a winner and a loser. Instead, focus on each parties' interests (needs, not wants), the reasons they've taken the stance that they have. Once both parties have identified and explained the logic behind their interests, they should discuss them looking forward to the desired solution, rather than focusing on past events. During the discussion, both parties should focus on their interests, while remaining open to different proposals and positions.
Take, for example, the case of SeaWorld and the Humane Society of the United States. For 23 years, SeaWorld and the Humane Society had been in public disagreement over the appropriate treatment of the orca whale:
The Positions:
SeaWorld obtains, breeds and trains orcas to perform in its shows.
The Humane Society believes that orcas should not be domesticated.
The Interests:
SeaWorld wishes to educate the public about marine life through entertainment.
The Humane Society wishes to educate the public on animals and promote their well-being.
Combine Interests into a Common Goal Statement
Emphasize the similarities in both parties' objectives to uncover common ground.
The Common Goal Statement:
Both SeaWorld and the Humane Society focus on worldwide, humane care and rehabilitation of animals.
These commonalities lay the foundation for a successful resolution.
Invent Options for Mutual Gain
Now that the previous steps have been taken, both parties can brainstorm mutually beneficial outcomes. Negotiators should ask questions to gain a clear picture of each proposed solution and try to imagine living in that reality.
The Outcome:
In March 2016, the CEOs of SeaWorld and the Humane Society met for a face-to-face negotiation. Together, they were able to find their common ground.
The Humane Society and SeaWorld agreed to work together as advocates for the ocean and its animals. The two educate the public on fish and marine mammal protections, ocean health and sustainable seafood.
Possessing good conflict resolution skills pays off! Two days after this agreement was announced, SeaWorld's stock rose more than 16%.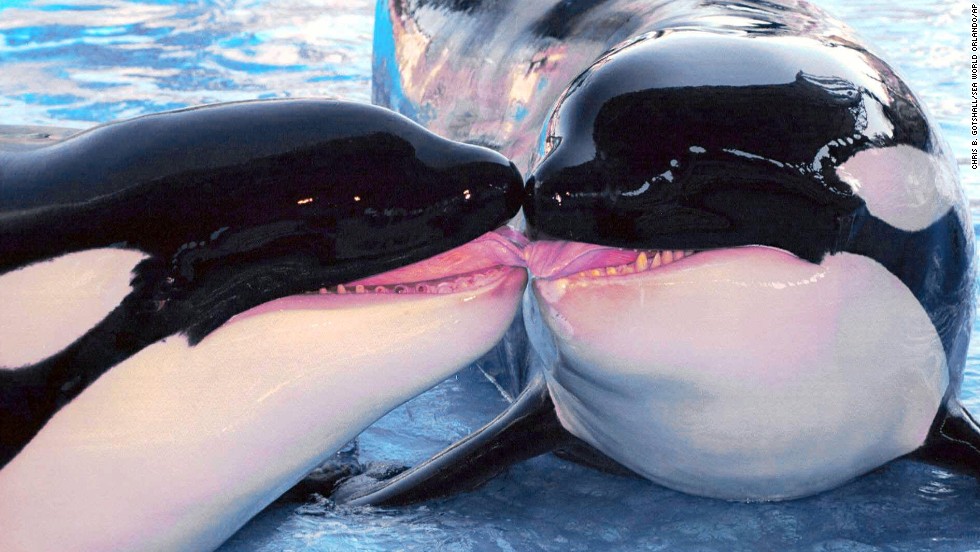 Conflict is unavoidable. CGP's 4 proven steps help people engaged in all manner of disagreements leverage conflict to promote creativity, achieve harmony and move forward.
Keep reading GovPilot's blog for exciting news regarding the CGP!