Your piles of paper are history.
Instead, data and information is collected through GovPilot's digitized forms and modules and automatically aggregated into a centralized database that all departments can easily access.
This will revolutionize how your organization conducts its everyday business. Centralized data collection and storage means it's easier for employees across all departments to access, manage, and make decisions.
Centralizing your data enables seamless collaboration between departments, reduces costly human errors and removes communication bottlenecks.
Centralized data brings your departments closer together.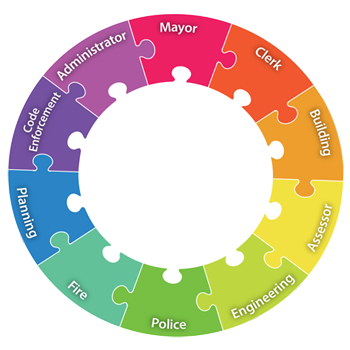 GovPilot's workflows automate a number of communication and handling related tasks.
What does this look like in practice?
Property assessment: When a citizen files a building permit, GovPilot's software can automatically notify tax assessors, who can register the improvement and understand its immediate impact on property value.
Public safety: When a citizen files a license application for certain dog breeds, or for a gun, the police department can be automatically notified in order to keep abreast of public safety concerns.
Foreclosures and REOs: GovPilot tracks foreclosures and REOs. If a property is acquired by a lender, GovPilot will send an automatic notification to code enforcement officers, providing them with the new lender's information.
Complaint Handling: If a constituent submits a public complaint, the task will routed to the appropriate person, depending on the specific complaint. For example, if a pothole complaint is submitted, it will get routed to the Public Works department.
Centralized data eliminates redundancies and human error.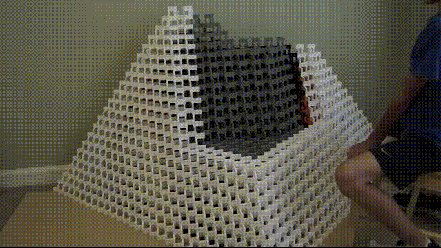 When more than one department is dealing with the same information in multiple places, redundancies and human error can occur. GovPilot eliminates the need for transposing information. Departments no longer need to maintain their own set of property files.
With GovPilot, when an inspector visits a property, he can update the property's file in real time. The information lives in a cloud-based, centralized database. This not only reduces the need for data entry later on, the centralized location means that all departments have immediate access to completely up-to-date information.
Centralized data removes bottlenecks by putting all the information in one place.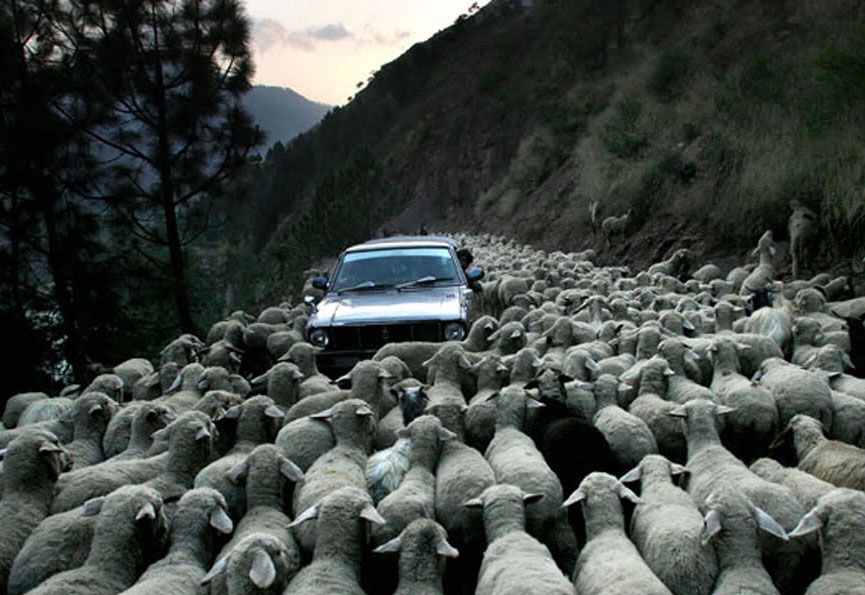 Whenever property-specific data is entered – by any department – it's automatically anchored to that property's file. That means it can be accessed through GovPilot's powerful GIS interface.
GovPilot allows you to pull information in real time from record data – not just from your department, but from every department that uses GovPilot.
With just a few clicks of the mouse, any department can pull an instant report containing the comprehensive history of a property, and get current information on code violations, complaints, building permits, pet license applications and more.
Bonus: Centralized data makes access easier for constituents.
When all your organization's data is in one place, it's a good thing not just for your departments, but also for your constituents.
GovPilot lets you digitize all types of licenses and applications and host them on your organization's website. This makes government services like pet licenses and building permits available on-demand.
Now citizens can access property assessment and ownership records, zoning requirements, and more without having to call and talk with a government employee.
Are you ready to see how centralized data can change the way your organization does business? Click on this link to schedule a demo.