The need to deliver better services more efficiently is pushing municipalities to find new solutions for old programs. From providing garbage service to administering government assistance programs, the Web has created significant changes in the way governments can provide on-demand services to their constituents.
What are on-demand services? For government agencies, they're any service that was traditionally offered through a visit to the agency's physical office, which can now be accomplished online 24 hours a day.
Secure payment processing now allows agencies to collect payments for utilities and license fees online. Automated application forms let constituents renew vehicle permits and business licenses through their mobile phones. Interactive Geographic Information System (GIS) maps put historical property data at users' fingertips.
As the number of citizens with mobile devices and at-home Internet grows, municipal agencies need to be stepping up their on-demand services.
Here are three all agencies should consider offering.
Permit applications
Permits are a good source of revenue for municipal governments, but they can also require a cumbersome amount of paperwork processing – both for citizens and for city clerks. Whether a citizen is looking to build a new garage, hold an event in a public park, or apply for an accessible parking space, online permit applications allow them to do so at any time of day or night. Additionally, online permits reduce clerk workload by automating the data entry process.
Atlantic Highlands, New Jersey has a robust permitting feature on its website, hosted by GovPilot. Citizens can obtain everything from landlord registration permits and dog license registrations to tree planting permits – all through one well-organized page.
Local governments can also take a tip from the Hawaii's state site, which was a winner of GovTech's Best of the Web award for 2014. On ehawaii.gov, people can make payments on harbor use licenses, taxes, business licenses, and more through a simple and secure online system. Couples can even apply and pay for a civil union license as well as locate a performer to complete the ceremony. To help constituents navigate the huge array of services, the site uses series of short instructional videos to instruct constituents on how to use the programs.
[et_bloom_inline optin_id=optin_0]
Bill payments
Online banking and bill payment are becoming mainstream, allowing citizens to pay their taxes and utilities without mailing in a paper check. Payments for utilities can even be automatically debited, saving municipalities money on manual processing while decreasing the number of missed or late payments.
A bill payment feature needn't be fancy. It just needs to be simple to use, and secure. The city of Hurricane, Utah is a great example, with a simple four-step form that residents can use to pay utility bills or court fees.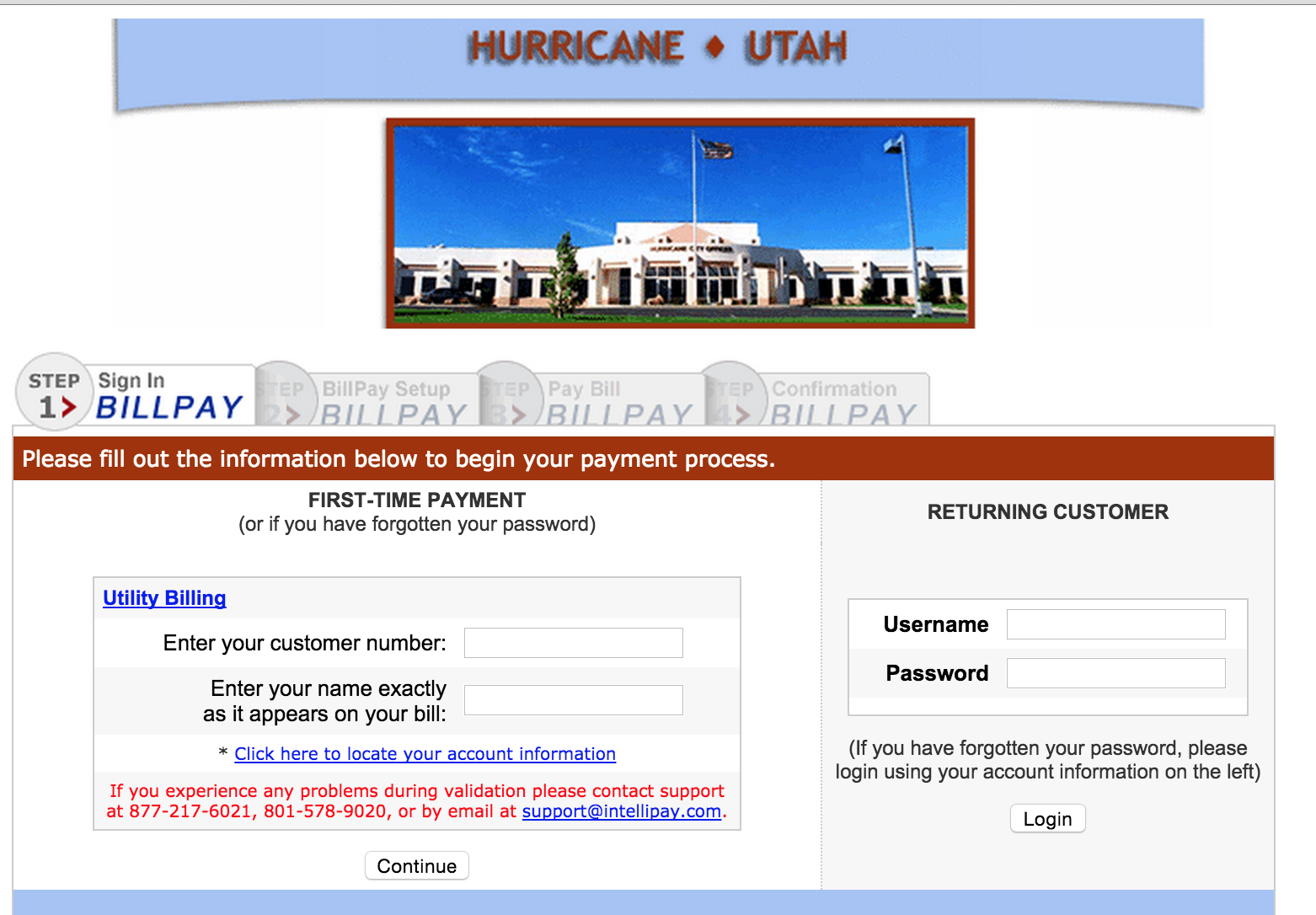 Convenience fees are a turnoff for many citizens looking to pay their bills online. The city of Denver, Colorado, made GovTech's Best Government Websites for 2014 in part because of their new online payment system, which eliminated convenience fees for electronic transactions. The city told GovTech that online payments have grown almost 300 percent since the fees were dropped in 2013, and that increased use of the payment site reduced processing costs by $8 million.
Job applications
Attracting and retaining the best employees for your agency can be tough. With so many options out there, municipal governments need to position themselves as attractive employers, particularly to attract the next generation of qualified employees. Moving your application process online provides job seekers with a way to explore the career options your organization has to offer.
More younger job seekers are searching for jobs – and even applying them – on their mobile devices. That's why your agency's careers website needs to be not only informative, but also navigable across all platforms.
The city of Austin, Texas is a great example. They have a robust careers website that's separate from their main city website. The site lets candidates search job descriptions and apply online, and site provides a clear overview of benefits, pay scales, and other information a candidate might need to decide to apply.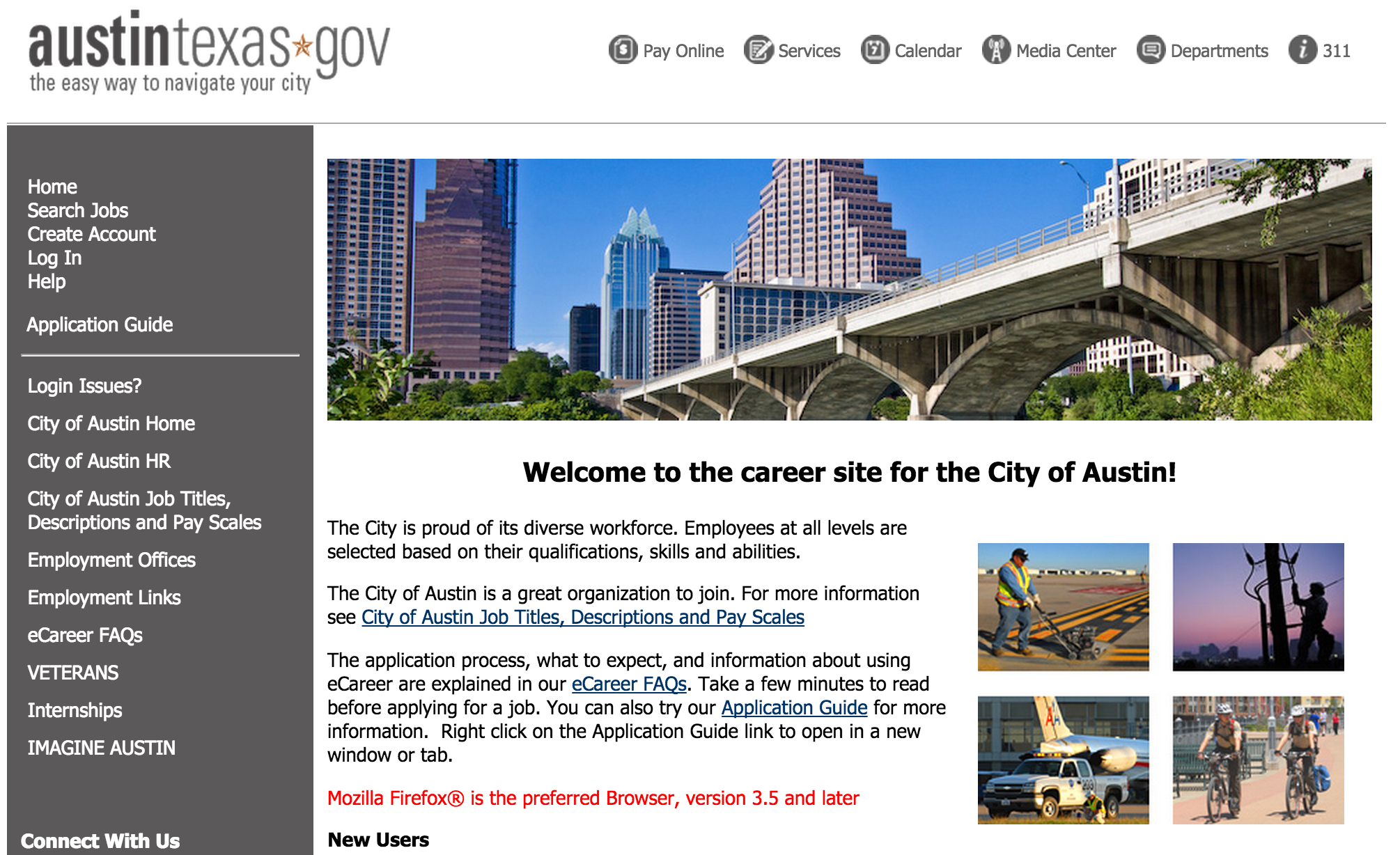 —
Is your agency considering offering on-demand services, but not sure where to start? Get in touch with GovPilot today. We'll be happy to talk you through your options, and answer any questions you may have.