Upon entering South Orange, New Jersey, you are greeted by a sign that reads, "Welcome to the Village of South Orange, Settled in 1680". The Village is one of the United States' first and evidence of this rich history abounds. South Orange is home to Seton Hall, the first diocesan university in the country, its firehouse is spired and gaslights line the streets.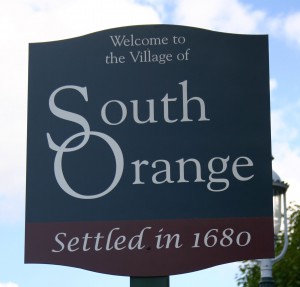 The city's quaint charm belies one of N.J.'s most progressive local governments. In recent years, South Orange has taken measures to reduce its carbon footprint. Last summer, health advocacy nonprofits, KaBOOM! and the Humana Foundation, named South Orange one of 2015's Most Playful Cities, citing its superior children's recreation programs. This pleasingly paradoxical innovative spirit and nostalgic appearance is summed up by South Orange's slogan, "City sense, village vibe".
South Orange's latest accomplishment solidifies its position as an exemplary municipality. GovPilot is proud to say that our software plays an integral role.
Introducing SO Community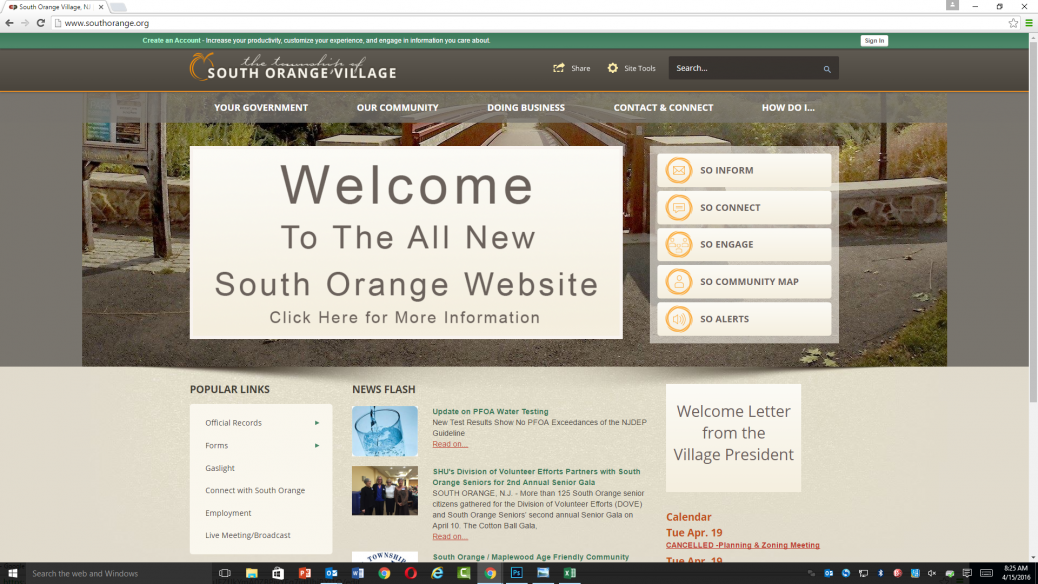 The historic village just unveiled its new and improved website. In the coming weeks, a number of features designed to facilitate civic engagement will make their debut. Of the currently featured, one GovPilot tool is promising to become a favorite.
As its title implies, the SO Community Map harnesses GovPilot's state-of-the-art, GIS mapping technology to illustrate and publicize data relevant to all current and aspiring members of the South Orange community. Thanks to Google Maps integration, citizens can view local services at street level, read reviews and access their respective websites. Prospective South Orange residents can access up-to-date real estate data on any property including valuations, measurements and even local bus stops.
SO Community's benefits extend to the commercial sector. Through the map, entrepreneurs can learn the Village's demographics and resources, helping them identify a prime location for their next business venture.
Additional Innovations
The upgraded municipal website also offers a wide array of GovPilot's digital application and renewal forms. South Orange officials chose the following from our extensive form template catalog and customized them through our user-friendly drag-and-drop interface:
OPRA Request

Marriage License Application

Vital Records Application

Special Event Application

Garage and Yard Sale Permit Application

Alarm Registration

Landlord Registration

Block Party Permit Application

Peddlers' License Application

Solicitors' License Application

Filming License Application

Residential Certificate of Habitability

Commercial Certificate of Habitability
Forms boast e-commerce capabilities and are accessible 24/7. Completing government forms could not be more convenient for South Orange residents and business owners.
Convenient for Constituents, Great for Government
South Orange constituents are not the only ones who benefit from the city's adoption of GovPilot software. Whereas a citizen may use the data aggregated and visualized on the SO Community Map to plan their commute to and from work, a South Orange code enforcement officer may use it to determine a property's zoning district. Town officials can update the map to reflect projects and even send automated emails to residents of specific blocks.
The SO Community Map's critical data is taken in part from information obtained by GovPilot's digital forms. Upon submission, automated workflows and alerts facilitate internal and external communication for streamlined and transparent processing.
Next Up for South Orange
As you may have guessed, South Orange has a lot of exciting plans for spring/summer 2016!
As previously mentioned, the Village is set to debut more civic engagement tools on its municipal website, many of them designed by GovPilot.
In June, representatives from South Orange will be imparting their wisdom at environmental advocacy nonprofit, Sustainable Jersey's, annual Sustainability Summit. GovPilot will be there, supporting our client, networking and taking notes so that we can share all of the details with you on our blog!