In 1911, Thomas Jennings became the first person convicted of murder based on fingerprint evidence in the United States. In 1987, DNA evidence played a role in putting convicted rapist, Tommy Lee Andrews, behind bars. Eight years later, 150 million Americans tuned-in to catch the verdict of the O.J. Simpson double murder trial—perhaps the most well-known result of the relatively recent appearance of television cameras in the courtroom. The United States judicial system has a long history of contorting to fit the technological developments of the day and this pattern shows no signs of slowing down. Instead of bringing criminal investigations closer to a definitive answer or bringing courtroom proceedings into peoples' livingrooms, today's technological innovations are creating a more inclusive courts system.
A Strong Case for Streamlined Court Procedures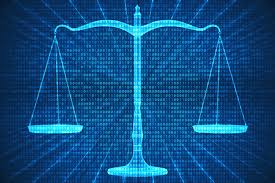 Last summer, GovPilot reported that cities, New York, New York and Nashville, Tennessee had begun alerting summons recipients of upcoming court dates via text message. In Manhattan, the rate of failure to appear in court dropped 21%, inspiring other cities to follow suit. As of May 2019, public defenders and court administrators in more than a dozen states, including Virginia, California, Pennsylvania, Maryland, Florida and Washington issue court date reminders via text.
The growing ubiquity of court date text message reminders is part of a larger push to make the United States court system more accessible through the application of technology. Nonprofit, The Pew Charitable Trusts, is leading the charge to democratize civil court. Unlike in criminal court, people involved in civil court—the domain of debt collection, landlord disputes, custody cases and the like—don't have a right to lawyer representation. If they can't afford a lawyer, they must still attend and represent themselves. Pew's research has found that in 1992, as few as 5 percent of people in general civil court cases appeared in court without a lawyer. Today, that number has risen ninefold, and 45 percent of cases in general jurisdictions have at least one side without a lawyer. When small claims and other cases are included, that number jumps to 75 percent.
Pew aims to remedy this through the development of two online initiatives. The first effort will publish legal information online along with assistance portals. The second involves court-based online dispute resolutions. Both stand to make life easier for people who can't afford lawyers.
"The goal, more broadly," Erika Rickard, senior officer of Pew's Civil Legal System Modernization department, maintains, "is to give people tools in their hands to be able to navigate on their smartphones or on their desktops an entire court process online from start to finish without having to ever come into a courthouse."
GovPilot Takes the Stand
GovPilot is proud to have a hand in greasing the slow wheels of justice.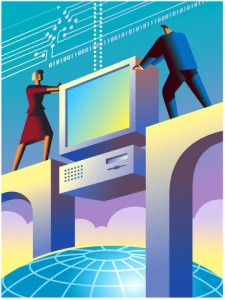 Residents of participating smart cities and counties can Appeal a Court Decision, request a Court Transcript or access to classified data sets, apply to Expunge a Criminal Record, obtain Free Representation or Waive a Court Appearance through the district's official website. Accessible 24/7 via desktop, laptop or tablet device, digital forms break schedule-related barriers and bridge the Digital Divide.
An automated backend carries form data to court officials and helps them manage Settlement Cases and perform similar tasks for swift turnaround.
Inclusive, convenient legal operations help participants navigate the local court system and help GovPilot clients win in the court of public opinion.