FastCompany recently noted that the emphasis on rebuilding local communities in the wake of the pandemic will continue to drive significant investments in infrastructure and intelligent urban planning at the local and state levels. Municipalities are now at the forefront of many global challenges—and global solutions—like climate change and smart cities. Public policy decisions made by local officials have a very direct and personal impact on people and communities. Improving operations, citizen engagement, services, and outcomes will require governments that are better, smarter, stronger, and faster than the ones we have now.
This work will have real consequences. Decisions that local authorities in the United States make today about the economy, technology, infrastructure, culture, public safety, and equality will have an unimaginable impact for decades to come. More than ever, governments need smart, creative, purpose-driven innovators to design and implement frameworks that will transform business and society to meet the unprecedented demands of the twenty-first century.
While innovation and investment in the future is critical as we emerge from the pandemic, it is no secret that the pandemic has been one of the greatest challenges faced by public administration as a whole. The budgets of many municipal governments are struggling. According to the National League of Cities, municipalities are confronting a massive FY20-21 revenue shortfall of $90 billion, which represents a steeper revenue decline than any recession in recent history, including the Great Recession. Sharp decreases in income from sales and property taxes meant that the average year over year revenue decline was estimated at 21%, while expenditures increasing 17%. With financial resources so constrained, nearly one out of every four jobs lost in December was a local government job.
The National League of Cities also found that more than 98% of cities did not receive direct federal assistance and many waited months for funds to be distributed from the county or state government. 30% of cities, towns and villages did not receive any money from the CARES Act, either directly or indirectly. Without assistance from the federal government, critical services that municipalities provide to residents have been and will continue to be curtailed, city employees will be furloughed or laid off and capital projects will continue to be delayed and canceled.
In order to make local governments better, smarter, more responsive, and cost effective, they must become more efficient. To do so requires that leaders embrace a willingness to change - to adopt new technologies, operational models, and processes. The pandemic forced all of us to draw on our creativity and adapt to our new reality quickly in order to maintain business continuity - be it through city council meetings hosted on Zoom, open data dashboards displaying critical COVID-19 information in real-time, the support of local businesses through loans and sidewalk dining permitting, the enablement of online payments, or the deployment of mobile apps and engagement platforms to promote citizen participation.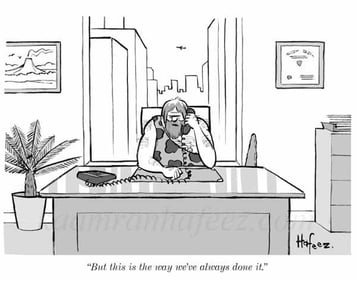 That type of change cannot be temporary. To emerge from the pandemic positioned to recover quickly from the budgetary and economic crisis it has caused, requires a willingness of county administrators, mayors, their staff, and city government employees to think and act beyond a, "we have always done it this way" mentality. Public perception has long held that government - especially local government is inefficient. The private sector has embraced technological innovation to great effect. Now is the time for public sector innovation.
Within the next five years millennials and Gen-Z will make up over 75% of the workforce. Those interested in public service - the local government employees of the very near future - will expect modern digital technologies to be a standard feature of their workplace. Constituents already do, and will continue to expect government services and service delivery to be responsive and optimized. For community members, transparency of data and resources have become essential. As taxpayers they expect operations to be efficient and lower costs, and for public servants to be as productive as possible.
With efficient, responsive services and operations, local governments can lead us into a brighter future that is more resilient, equitable, and prosperous. When federal relief does arrive for municipalities and counties, city leaders must challenge themselves to be bold - to invest in proven best practices and the innovative ideas and infrastructure of the future rather than fall back on the ways of the past.
In future posts we'll explore some of these innovations.
Are you interested in learning more about how digital services can improve your government? Book a free 15-minute consultation - we look forward to learning more about your goals.