GovPilot's hometown of Hoboken, New Jersey is the birthplace of Frank Sinatra and the backdrop of Academy Award winning film, On the Waterfront, among other distinctions. Last Friday, the Mile Square City made history once again, as the site of the first-ever Propeller Fest.
Brainchild of NJ Tech Meetup founder, Aaron Price, Propeller Fest is a networking event for the Northeast's innovators and entrepreneurs. There are thousands of them, as indicated by the festival's turnout, which exceeded expectations by over 3,000 attendees.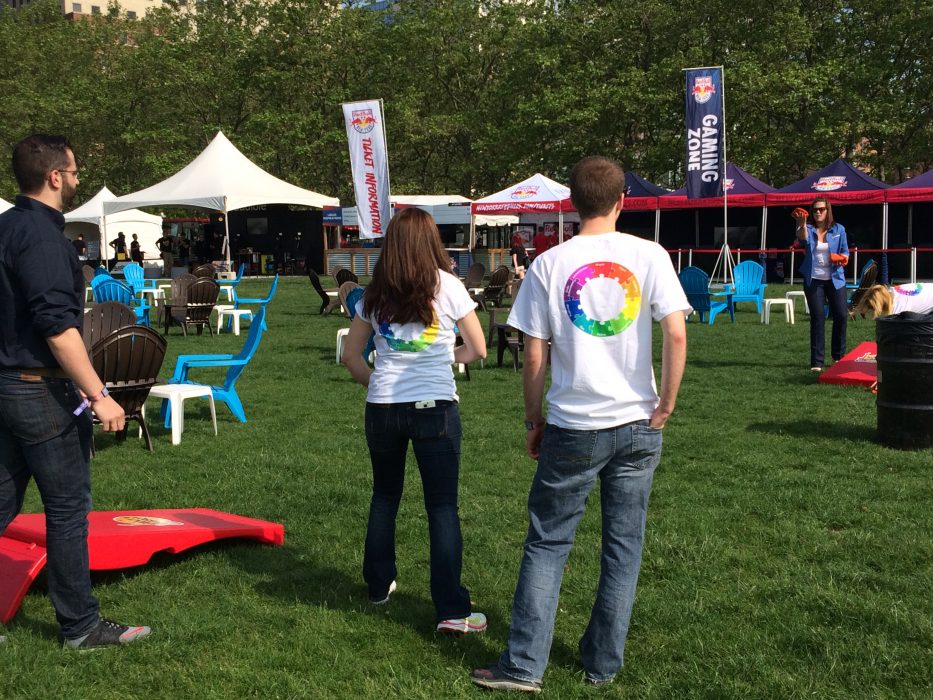 The GovPilot team plays bean bag toss.
GovPilot is glad that we joined our peers in Pier A park! Under a bright and powerful sun, we enjoyed carnival games, food and refreshments, as well as the following:
Speeches
Boasting two stages and an eclectic mix of speakers, including social media marketing expert, Gary Vaynerchuk and Hoboken mayor, Dawn Zimmer, there was no shortage of wise advice at Propeller Fest. In accordance with the event's pioneering spirit, many who took the stage, even a self-described "recovering entrepreneur", espoused the importance of taking risks. Heads of major corporations and founders of rising startups alike emphasized the importance of creating a work environment that prioritizes employee well-being. As Francis Shanahan, Audible's Vice President of Technology, put it, "If you take smart, creative people and hire them, then give them the freedom to express their ideas, it makes them happy and good things happen."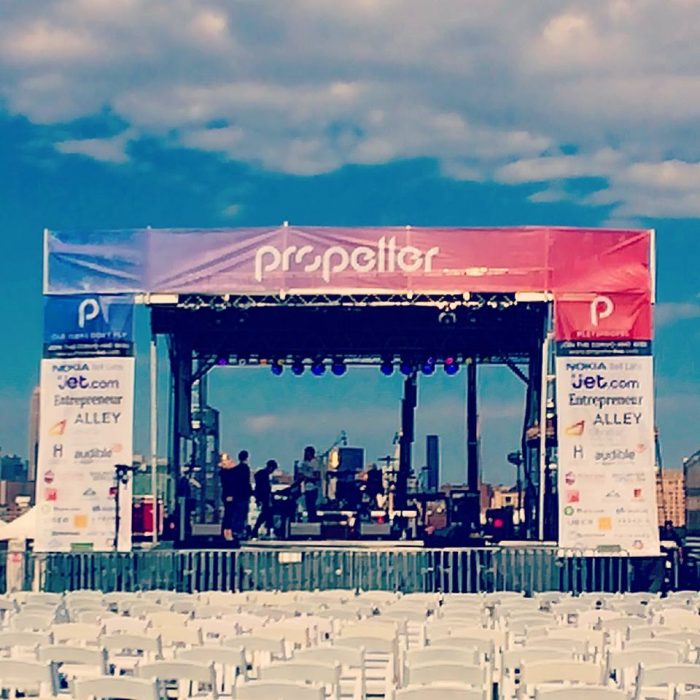 One of two stages at Propeller Fest.
Musical Performances
Propeller Fest was advertised as the Northeast's answer to Austin, Texas' SXSW, an event as defined by its app unveilings as it is for its entertainment. With powerhouse performances by musical acts like The Naked and Famous, Propeller proved itself a worthy rival.
Networking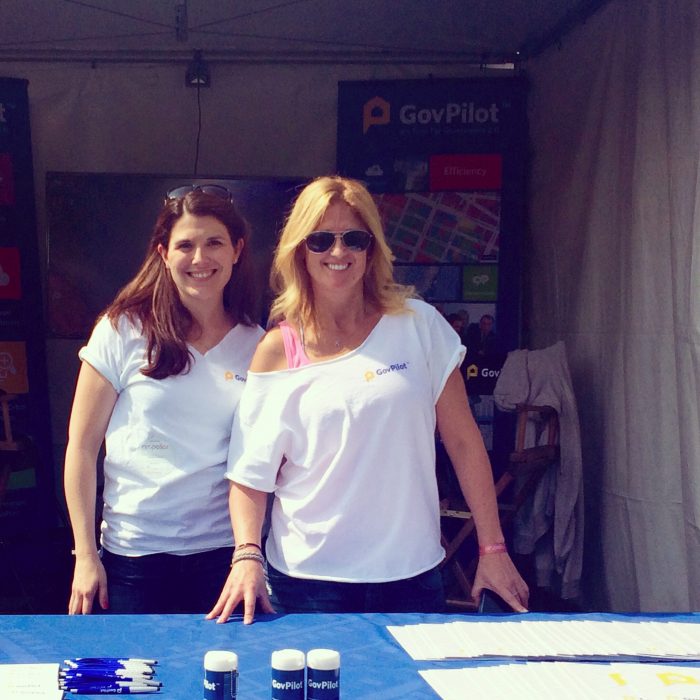 Members of the Sales team at booth 40.
A week after Propeller Fest, we at the GovPilot office are still marveling at the volume and quality of the people who visited us at booth 40. We met and exchanged contact information with ambitious students and impressive recent graduates from local Stevens Institute of Technology, Seton Hall and Rutgers. We mingled with Givon Zirkind from NJ Tech Weekly, who featured us in his own recap. We filmed an interview segment with January Barnes, the lifestyle blogger behind January Diaries and cofounder of private startup concierge service, ParlayMe. Last but certainly not least, we chatted with attendees from all industries who promised to tell their government representatives about GovPilot's transformative power. Some wanted to work for GovPilot, some wanted to work with GovPilot, but all who stopped by wanted to learn about our company and we sincerely appreciate the interest.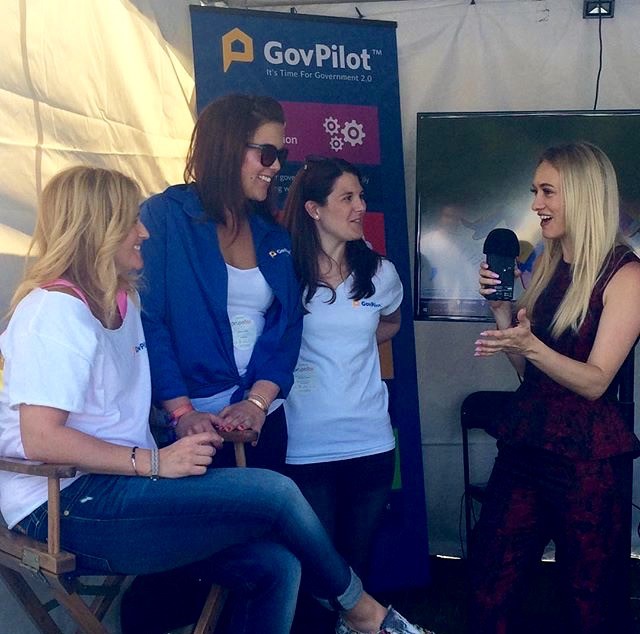 The beautiful and talented, January Barnes, interviews our lovely salesladies (from left to right: Karyn Rosenberg, Katy Percella, Courtney Cerchiaro) for a segment.
We'll definitely be there next year - with extra business cards and a bottle of sunscreen in tow! Hope to see you there!