GovPilot's commitment to unity doesn't end at our collaboration-conducive government management software. Whether it is staying late to assist a colleague in another department or starting a fundraising campaign to help those living in areas ravaged by hurricanes and tropical storms rebuild, members of the GovPilot team are always willing to lend a helping hand.
In this season of want: holiday wish lists, million dollar department store window displays, etc...it is easy to forget that there are people in need. The GovPilot team recently donated time, money and supplies to two worthy causes.
The Hoboken Shelter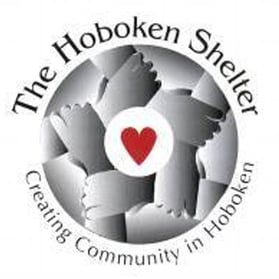 Founded in 1982, the Hoboken Shelter has provided members of Hoboken, New Jersey's homeless population with the support they need to "gain employment, achieve independence and reintegrate into the community."
On Wednesday, the GovPilot team arrived at the shelter with items from its official donations list, ready to help staff keep-up the good work. We cleaned floors, set tables, folded laundry, stuffed envelopes and served some of the 530 meals the Hoboken Shelter provides on a daily basis.
Q (far left), who showed us the ropes.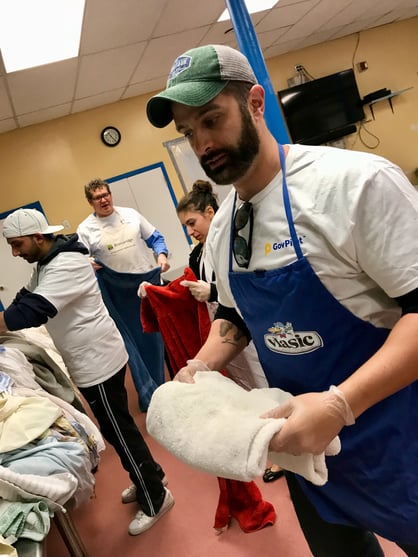 Shh...don't tell James' wife, Michelle, that he knows how to fold laundry!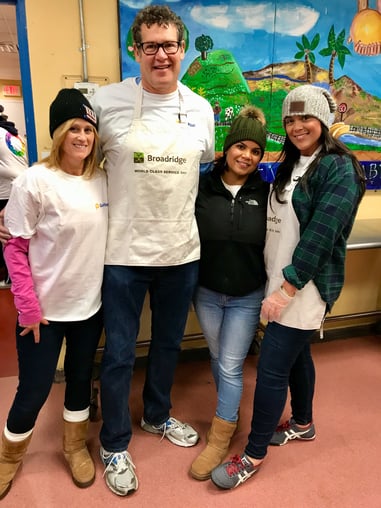 (from left) Karyn, Michael, Millie and Katy lend a helping hand.
GovPilot would like to thank Q and the rest of the team at the Hoboken Shelter for having us on Wednesday and for the wonderful work they do year-round.
Toys for Tots


GovPilot shares floor five with construction management firm, the McCloud Group, at our Hoboken headquarters. The McCloud Group works with national organization, Toys for Tots, to provide gifts for underprivileged children each holiday season. This year, our friends at the McCloud Group asked if we would like to participate and GovPilot jumped at the opportunity.
Senior Sales Executives, Courtney and Karyn, helped CEO/Founder, Michael, obtain, organize and wrap holiday presents for 46 children. Other GovPilot employees dropped money in the company's Toys for Tots donation box. Project Manager, Katy, and IT Director, Millie, will join Courtney, Karyn, Michael and our friends at the McCloud Group to deliver the presents to children at a deserving school.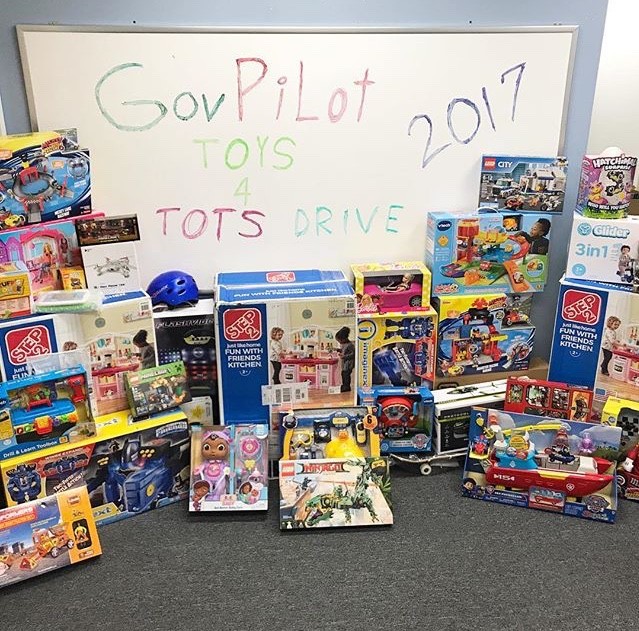 The best gift of all? The warm, fuzzy afterglow of a good deed.
Kudos to the McCloud Group for working to further Toys for Tots' magical mission. Thank you for opening our eyes to this wonderful opportunity to give back.
We share our good deeds with you, not to brag, but to encourage you to also give what you can.