Last week, we shared that GovPilot's Marketing and Sales teams have been developing new ways to communicate the value of our product suite. While internal conversations are certainly useful, to gain a clear view of our marketing strengths, weaknesses and opportunities, we must also look outside of the company. Fortunately, a team of young, ambitious marketing phenoms from Rutgers Business School have chimed in.
Back to School
Before becoming Director of Marketing Education at Rutgers Business School, Professor Erich Toncre, spent over twenty years providing marketing counsel to Fortune 500 companies. Professor Toncre understands the importance of real-world experience and incorporates hands-on learning into his curriculum.
Professor Toncre split students enrolled in his Spring 2016 semester class into groups and assigned each group a local business. Each team was to learn their assigned business' product/service, target demographic, marketing budget and brand positioning and devise a custom multimedia marketing strategy. They would propose the strategy to company representatives in a presentation and paper at the end of the semester.
One team was assigned to assist GovPilot advertise its namesake government management software. PropertyPilot enlisted a second team to revive and revamp efforts to market its eponymous real estate data and analytics tool.
Professor Toncre's assignment provided priceless insight into all facets of developing an effective, multichannel marketing campaign— even the students learned a thing or two!
Study Buddies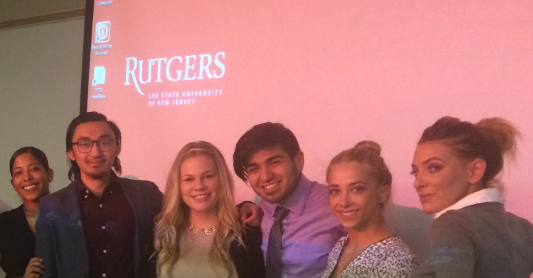 Regular meetings are the foundation of any active Marketing Department. GovPilot's internal Marketing team convenes each Wednesday to review the past week's strategies and plan for future initiatives.We owe much of our success to this routine and established a weekly check-in policy with both the GovPilot and PropertyPilot Rutgers teams.
Some weeks, these check-ins consisted of our employees visiting Professor Toncre's classroom at Rutgers Business School's Newark, New Jersey campus. Other weeks, students filed into the conference room at GovPilot's Hoboken, NJ headquarters. Many weeks were hectic and meetings consisted of a 30 minute conference call. The important thing is that both GovPilot and Rutgers prioritized these weekly check-ins.
Early meetings were spent demonstrating GovPilot and PropertyPilot's respective features and benefits to the students. As the semester progressed, the meetings evolved into brainstorming sessions, during which members of both Rutgers teams impressed with their eloquence, professionalism and commitment to the project. Though our marketing consultants hadn't yet graduated, it was clear that our strategies were in capable hands.
Finals
On Tuesday, GovPilot traveled to Rutgers Business School to see the fruits of both teams' hard work. We entered the building's glass atrium with the hope that our insights had informed the students' marketing strategies. We left knowing that theirs would inform ours.
The PropertyPilot team proposed their marketing ideas first. Featuring concrete examples of potential clients,their PowerPoint presentation provided short, medium and long-term steps to advertise the data aggregation software to banks and real estate agents. The team suggested we emphasize PropertyPilot's accuracy and convenience in marketing copy. Sounds like an effective strategy!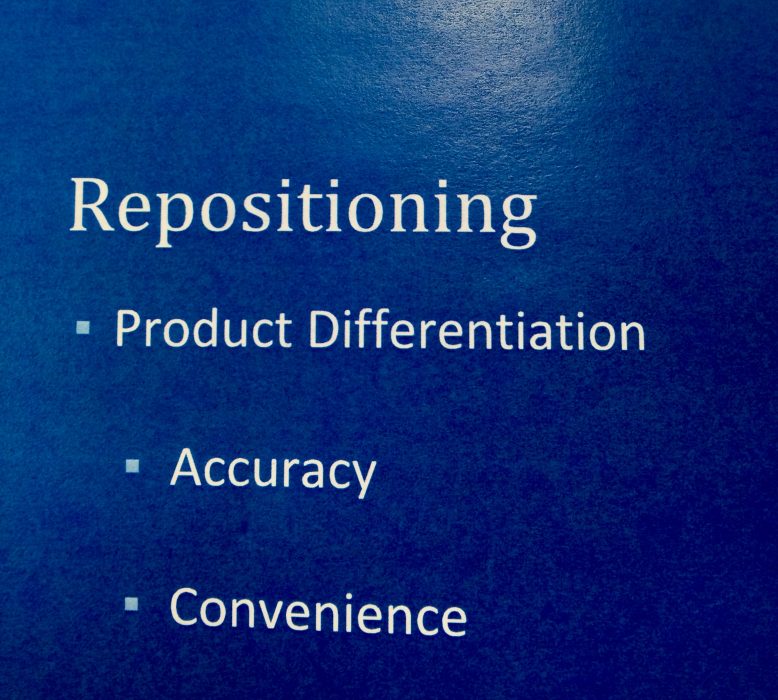 The PropertyPilot team proposed a comprehensive marketing strategy.
Next, came Team GovPilot! This team suggested that future marketing campaigns highlight successful applications of the cloud-based government management software. Our recent post on client, South Orange, is the type of message the GovPilot team would like to see more of.
It was a pleasure to get to know the students and watch their ideas blossom into full-fledged marketing initiatives.
The value of the partnership was not lost on the students. PropertyPilot Team Leader, Diandra Barreto (Marketing Major, Class of 2016), sees it as the first step of her career trajectory, saying, " I found it extremely valuable to be able to apply what I have learned in school the past couple of years to a real-life experience. [GovPilot] was nothing but helpful and open to our ideas which made it even easier to collaborate. Working with [GovPilot] was a perfect transition from the end of my schooling to the beginning of my journey into a promising career. "
GovPilot would like to thank Professor Toncre and Rutgers Business School for allowing us to participate in its Spring semester. Both Rutgers student teams opened our eyes to new marketing angles and avenues that we are excited to incorporate into upcoming campaigns.
Inspired marketing to come!