GovPilot™ is extremely proud of our namesake software's geographic information system (GIS) mapping capabilities and we have reason to be-5 reasons to be exact!
Our user-friendly, interactive GIS map can revolutionize these 5 facets of your government:
Planning and Zoning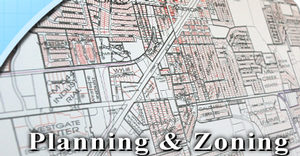 Every solid plan begins with a clear vision. GovPilot™'s planning and zoning software provides one using GIS mapping technology. A public-facing GIS map gives property owners, architects and engineers a bird's eye view of your city, complete with up-to-date data. The inclusion of FEMA flood maps, emergency service locations and Google real time traffic help them to develop plans that leverage your community's resources and serve its residents. Property owners, architects and engineers are not the only ones making better decisions thanks to GovPilot™'s GIS map. Municipal employees can use our internal GIS parcel map to determine which of these plans make the cut. Once submitted, planning and zoning applications automatically attach to specific properties displayed on the map. Employees are able to view a wide range of data sets from a variety of perspectives. For example, users can opt to look at planning and zoning applications over a certain timeframe. Once applications have been approved and plans for an area finalized, government officials can use the GIS map's Radius Search feature to accurately pinpoint adjacent properties and send a batch of personalized notification emails to residents.
Building and Construction
Rome wasn't built in a day, but if Ancient Romans had access to GovPilot™'s building and construction software, it would've been built pretty quickly. While the module's simplified submission process and automation capabilities expedite the permitting phase, its GIS map feature facilitates the building and construction stage. Workers use the map to gauge measurements and mark the perimeters of areas under construction. This data is reflected on the municipal website's public-facing map, allowing residents to plan their commute accordingly.
Code Enforcement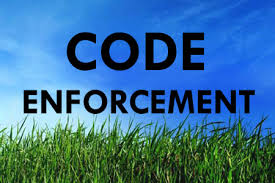 Once plans have been formed, approved, and enacted, GovPilot™ ensures that things continue to run smoothly in your municipality. Our code enforcement software utilizes GIS mapping technology, allowing government employees to consider your city's geography and population trends when establishing and upholding codes to protect public health and safety. Boasting seamless data integration, our GIS map enables agents to view a property's code compliance history before issuing violations.
Citizen Request and Complaint Management
GovPilot™'s citizen request and complaint management module also comes fully integrated with our user-friendly GIS mapping technology. Visualize the sites of the latest complaints and mark them with color-coded flags indicating issue type and urgency. Visual prioritization tools combined with pre-loaded data regarding properties' market, ownership and case history illustrate complaint and issue-related trends. Use this data to build and layer shapefiles that can easily be published on a GovPilot™ provided public-facing GIS map to inform business developers of potential opportunities and constituents of possible hazards.

Vacant Property Management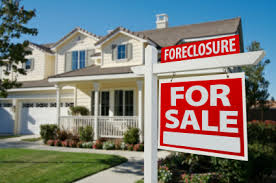 As Paterson, N.J. recently learned, our GIS map can help turn your municipality's vacant properties into extra revenue. In February 2016, the city held a special tax lien auction and used GovPilot™ 's GIS map to disseminate information about the 90 featured parcels to prospective buyers. Eager to assist Paterson in its battle against vacant properties, GovPilot™ designed a new map layer offering real estate analysis capabilities. During the auction, GovPilot™' s Property Market Analysis tool granted interested buyers access to estimated valuations for all listed properties, helping them make the best possible investment decision. By auction's end, Paterson had sold 71 properties and generated almost $1.2 million in extra revenue.

GovPilot™ GIS map helps municipalities like yours manage building and construction, code enforcement, planning and zoning, citizen complaints and vacant properties. The list of capabilities continues to grow. Read our blog to stay on top of all of the ways that GovPilot™ GIS map can enhance your operations!