Morristown, New Jersey is the county seat of centrally located Morris County. With a population of more than 18,400 residents, the municipality has a rich history dating back to the American Revolution. In 2013, Joe Costa joined the township as its Head of Code Enforcement.
Early in his tenure, Mr. Costa realized Morristown's Code Enforcement Department faced challenges that constrained its productivity, accountability and the capability to allocate its resources within the municipality. At this time, fieldwork was paper-driven, making it challenging and time-consuming to aggregate and report employee activity, inspections and violations. This lack of transparency and data integrity impacted productivity, leading to an increase in resident-driven, inbound complaints and a drop in Department generated revenue.
Morristown Doubles Down On The Cloud
In 2014, The Town of Morristown signed up for GovPilot. Mr. Costa worked closely with the GovPilot team to quickly deploy a solution that would improve the collection and reporting of information as well as automate and streamline existing processes. In addition, Mr. Costa's goal was to give his team the capabilities to inspect, record and print violations in the field from web-enabled devices.
Morristown first published a GovPilot digital public complaint form on their website, which recorded the complaint type and its location (linked to specific parcels). Using workflows, the collected information is routed to the appropriate Code Enforcement Officer with real time notifications. They are able to track and timestamp each complaint's progress, from submission through resolution, via GovPilot's user-friendly, customizable Code Enforcement module. This gives Mr.Costa and his Officers, complete visibility at the case, employee and department level.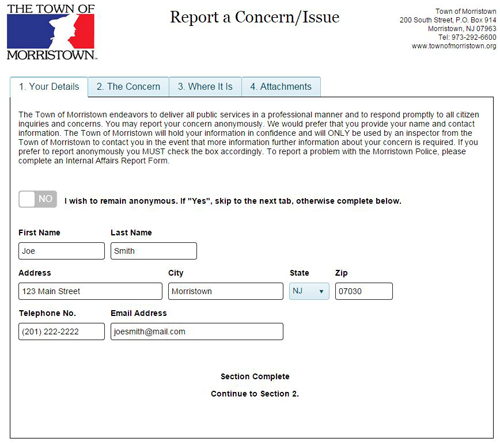 Metric-Driven Improvement
Mr. Costa was then able to build reports that provided deep insight without having to aggregate data from various sources. He was able to quickly identify lapses in employee performance, quickly shift Officers to areas that required immediate attention and deliver timely information to Morristown's Mayor and Business Administrator.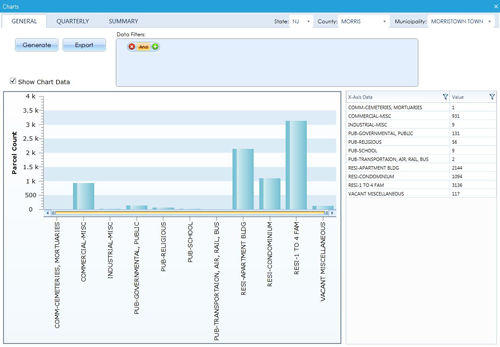 The reporting capabilities fostered a metric-driven approach that has helped Mr. Costa turn around productivity, accountability and transparency in a short period of time. The Officers are able to perform more inspections and better address complaints. As a result, Morristown's Code Enforcement's inbound public complaints decreased significantly year-over-year.