Robots are coming for humans' jobs. That's not a threat, it's a fact. In many cases, they already have. It happens all the time. A new technology is born and an old industry dies. Man vs. machine is very real, but the results of two recent local government initiatives prove that humanity's relationship with technology doesn't have to be adversarial.
Government Technology Offers Unique Value to Vulnerable Populations
Home to beautiful beaches, mansions and movie stars, Los Angeles County residents are thought to be living the dream, but for the loved ones of those with autism, Alzheimer's disease,or dementia, the area's high temperatures, bustling streets and bodies of water are the stuff of nightmares.
According to the Alzheimer's Association, 60% of people with dementia will wander at some point while a study conducted by the Interactive Autism Network concludes that 49% of children with autism will engage in wandering behavior. The case of Manhattan Beach resident, Nancy Paulikas, is a tragic example of the consequences. Afflicted with early onset Alzheimer's, Paulikas went missing in October 2016, when she wandered off from her family as they toured the Los Angeles County Museum of Art. Her remains were discovered on a burned Southern California hillside two years later.(It is worth noting that over 10,000 adults were reported missing in Los Angeles County in 2018 alone.)
County Supervisor, Janice Hahn, cited stories like Paulikas' when championing the establishment of LA Found—a countywide initiative to help locate individuals with Alzheimer's, dementia, or autism who wander.In collaboration with other county departments and stakeholders, LA Found has developed and implemented improved community alert methods, law enforcement procedures and other worthwhile initiatives. Last October, LA Found leveraged advances in tracking technology to further its mission.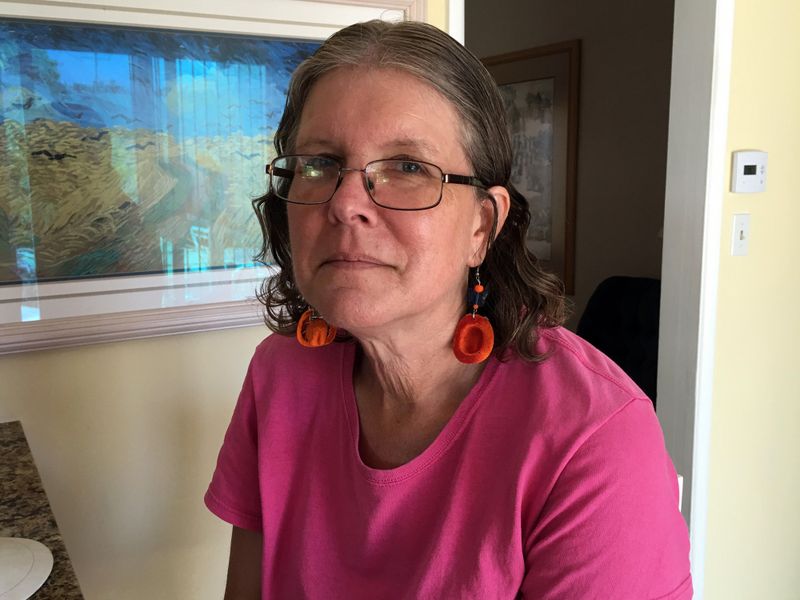 In October 2016, Nancy Paulikas wandered from her family as they toured the Los Angeles County Museum of Art. Her remains were discovered on a burned Southern California hillside two years later.
LA Found partnered with public safety nonprofit, Project Lifesaver, to distribute 30 radio frequency equipped arm bands to at-risk individuals and their caretakers, who were given rechargeable batteries and instructions on how to maintain the device. Arm bands communicate with police, helping them triangulate the location of the person wearing it.
So far, the program has used the bracelets to successfully locate and recover four individuals who had wandered off.LA Found has since secured additional funding to purchase more bracelets. 235 Los Angeles County residents are currently enrolled in the Project Lifesaver pilot.
Public-Facing Tools Benefit those Eligible for Benefits
Across the country, New York City is doing its part to ensure that no citizen falls through the cracks. For roughly a decade, the New York City Mayor's Office for Economic Opportunity has been in possession of an API that determines residents' eligibility for over 30 social service benefits programs at the local, state and national levels. Now, developers are making the technical workings of that API available to the public.
The API is not only public, but significantly more user-friendly than its internal iteration.This redevelopment—a collaborative effort across agencies launched in summer 2016—saw the product team create a simpler 10-step screening process, rewrite portions of it in plain language, implement additional language and perfect its mobile-responsive design. The finished product is published on the Access NYC website.
Through granting the public access to the API, the Mayor's Office for Economic Opportunity hopes to help citizens who are eligible for benefits, but are unaware they qualify or are in the dark about how to submit an application.
LA Found and the newly improved and publicized NYC Benefits Screening API are two recent examples of local government using the latest machines to add a human element to policies and procedures. Offering a number of modules that open data and clear communication channels to improve relations between local government officials and constituents, GovPilot helps clients achieve the same.