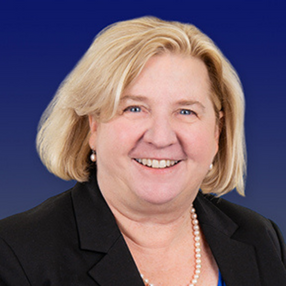 Maeve E. Cannon
Shareholder
Stevens & Lee
Maeve concentrates her practice in public procurement and government contracts litigation, administrative law, and regulatory compliance. She assists corporate clients, large and small, in navigating New Jersey's government contracting world. She has litigated numerous bid protests, both as challenger and defender, in state court and before state administrative agencies for 30 years. She has an active appellate practice and regularly brings emergent applications in the Appellate Division and County courts. She also appears before state agencies and state and administrative courts on a variety of regulatory issues. Maeve has substantial experience in all aspects of government contracting disputes at the state and local levels and advises clients at each stage of the public bidding and contract process, including:
Challenges to specifications; challenge and defense of contract awards
Post bid contract issues, including change order negotiation, complaint response and defense, and contract extension negotiation
Prevailing wage compliance, and administrative defense
Suspension and debarment proceedings
Cooperative Purchasing Systems, including creation of a CPS by lead agency
Maeve has represented litigants in significant published and unpublished procurement cases, including the lottery, state health benefits, and vehicle inspection contracts. She also represents clients before a number of New Jersey state administrative agencies including labor, treasury, personnel and environmental protection. She has represented clients in connection with New Jersey Department of Labor prevailing wage audits, enforcement actions and hearings. Maeve has conducted client in-house trainings on bid preparation and compliance. She also has conducted client in-house training on prevailing wage compliance, including contracts spanning multiple jurisdictions, and contracts involving both prevailing wage and non-prevailing wage work, as well as work on state lease properties.
Maeve has served as counsel to a number of public entities at the state and local levels. She currently serves as General Counsel to Ewing Township, NJ and was former General Counsel to the Borough of Princeton, where she served as counsel during the consolidation of Princeton Borough and Princeton Township. She was also general counsel to the Trenton Housing Authority for a number of years. She has served as outside counsel for Stockton University for Open Public Records Act- related litigation. She has served as outside procurement and appeals counsel to the New Jersey Schools Development Authority and represented that agency on a number of matters involving the agency's many procurements. She is a frequent lecturer on procurement and related topics.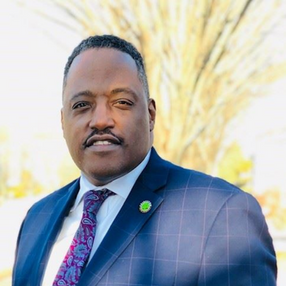 Marc Dashield
President, The Wendell Group
Fmr. BA of Princeton, Montclair, Plainfield, NJ
Marc D. Dashield is a retired business administrator for the Municipality of Princeton, with two decades of experience specializing in fiscal management, economic development, community/business revitalization, and labor relations.
Among Dashield's accomplishments, he served as the Chief Executive Officer or Chief Administrative Officer for diverse communities, including the City of Plainfield, Montclair, and Princeton. He also served in senior management positions in zoning/planning, finance, and policy development in the City of Elizabeth, Township of Franklin (Somerset County), and N. J. Department of Education.
Captain Dashield served as an Army Reserve officer and was deployed during Operation Desert Storm as a Civil Affairs liaison officer supporting allied forces in Saudi Arabia.
Dashield was an adjunct professor teaching public administration, conflict resolution, local government in New Jersey at Kean University. Dashield is a long-time member of various professional organizations, including the National Forum of Black Public Administrators and the New Jersey Municipal Manager Association. He served on the Executive Board of the Mid Jersey Joint Insurance Fund and as a member of the New Jersey League of Municipalities Legislative Committee.
Marc Dashield holds a master's degree in Public Administration and a Certified Municipal Finance Officer for twenty years.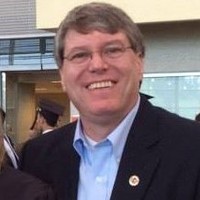 C. Scott Dempwolf
Assistant Research Professor
Urban Studies and Planning Program, University of Maryland
C. Scott Dempwolf is an Assistant Research Professor in the Urban Studies and Planning Program at the University of Maryland, College Park, and Director of the UMD – Morgan State Center for Economic Development. His research examines relationships between innovation, manufacturing and economic development in global and regional contexts.
Scott practiced community and economic development for over 20 years at the neighborhood, city, county and regional levels prior returning to academia.
Scott earned his PhD in Urban and Regional Planning at UMD; a Masters in Community and Regional Planning at Temple University; and a Bachelor's from the Massachusetts Institute of Technology.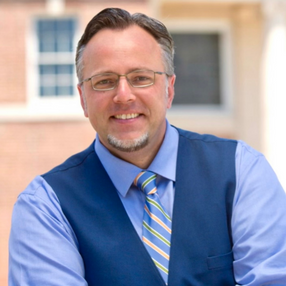 Curt Leng
Former Mayor - Hamden, Connecticut
Former CAO - Hamden, Connecticut
Curt Leng led the municipality of Hamden, CT (pop. 62,000) as Mayor & Chief Executive Officer from 2015 - 2021. In this leadership role, he managed operations, finances, public safety, public health and well-being, emergency preparedness & response and expanded extensive social services in cooperation with departments and partners.
Additionally, Curt served as Executive Board Member for the Connecticut Conference of Municipalities & South Central Regional Council of Governments.
During his time as Mayor he successfully focused on strengthening the Town's finances, expanding community policing & partnerships, increased much needed social services and made sure to consistently communicate with residents, regional leaders and a multitude of key partners using traditional methods and extensive use of social media tools.
Among his accomplishments, he ensured community protection during an unprecedented pandemic & numerous severe weather emergencies by assembling and leading Hamden's Emergency Management Team & Storm Preparedness & Response Team. As Mayor, Curt increased Town grant funding for major capital improvement projects and lobbied successfully for increased annual grant support.
Prior to serving as Mayor, Curt was appointed Hamden's Chief Administrative Officer in 2009. He held the city's highest appointed position until his election to Mayor in 2015.
A UConn alumnus with a Masters in Education from the University of New Haven, Curt has a passion for serving and helping individuals and organizations.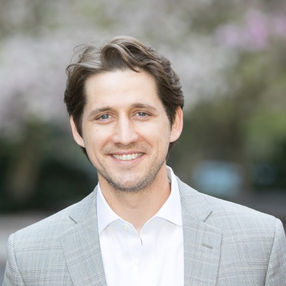 Reese May
Chief Strategy & Innovation Officer
SBP, Disaster Resilience & Recovery
Reese May has led recovery efforts in response to major disasters in the US for over 10 years. As SBP's Chief Strategy and Innovation Officer, Reese leads systems-change and innovation efforts using the lived experience of SBP clients and devastated communities to improve our nation's framework for disaster preparedness and response. He consults with local, state and federal leaders in developing efficient long-term disaster recovery programs.
May has testified before Congress on the many addressable challenges Americans face after disasters. He writes regularly on issues of equity, technology and policy as they relate to our country's approach to reaction and recovery.
May is a decorated, two-time combat veteran of the U.S. Marine Corps. He holds a B.A. in Political Science from the University of Southern Mississippi. He is a Truman National Security Fellow and lives in New York City with his wife and son.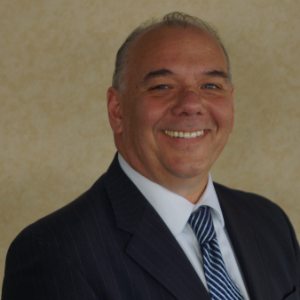 Joseph Pangaro, CPM, CSO
Director of Global Training and Security Consulting
True Security Design
Lt Joseph Pangaro (ret), is a 27 veteran law enforcement officer and former director of school security. He is currently the Chief Security Officer and Director of Global Training and Security Consulting for the IP Video Corporation and True Security Design with offices in New York and New Jersey.
Lt. Pangaro and True Security Design provide advanced training and Threat, Vulnerability, and Risk Assessments for the Law Enforcement, School, Municipal Government, and Business communities across the USA on all topics related to safety and security, emergency preparedness and staff training.
Mr. Pangaro is an author and award-winning columnist, FBI trained Hostage Crisis Negotiator, Master Trainer and Public Speaker on all topics related to safety and security. He is also a Certified Public Manager, receiving that distinction from Fairleigh-Dickinson University and the State of New Jersey.
Website: www. TrueSecurityDesign.com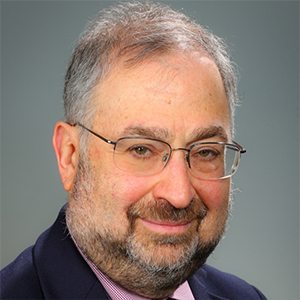 Marc Pfeiffer
Assistant Director
Bloustein Local Government Research Center, Rutgers University
Marc H. Pfeiffer retired in 2012 from a 37-year career in New Jersey local government administration, having served as a municipal administrator in several municipalities, and 26 years of service in the State's local government oversight agency, the Division of Local Government Services.
At DLGS he served as Deputy Director for 14 years, and periodically as Acting Director. Marc has broad experience in many areas of local government policy and administration, including specific expertise in areas such as finance and property taxation, public procurement, shared services and consolidation, technology, energy, labor relations, and general government administration. He also has deep experience in the legislative process and as a regulatory officer.
He is currently engaged in research concerning the use of technology in local government. In addition to participating in Bloustein Local, Marc makes his extensive government experience available as a guest lecturer and other collaborative efforts. He is also assisting the Rutgers School of Public Affairs and Administration with the State's Certified Public Manager Program in curriculum development and instruction.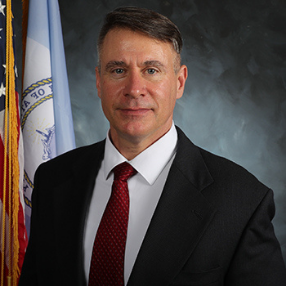 Patrick Quinlan
Chief Information Officer & Director, Information Technology
Atlantic City, New Jersey
Patrick Quinlan began his IT career over 30 years ago in the corporate sector of northern New Jersey. As the Chief Information Officer and IT Director for the City of Atlantic City he is responsible for all aspects of the IT production computing environment which includes hardware, software, systems, applications, network, phones, and IT personnel consisting of both City employees and an on-site consulting firm, as well as department budgeting, computer equipment asset management/purchasing, and policy development. He is a graduate of Kean University with a Bachelor of Science in Computer Science Technology with a Minor in Mathematics and Electrical Engineering. He has a Master of Science Degree in Information Systems Management from Stevens Institute of Technology with a thesis on "Object-Oriented Enterprise Modeling" and has obtained his Six Sigma Black Belt from Towson University. Patrick has a newly obtained Certification in Public Management from Rutgers University, an elite program offered to government employees through their employers.
In addition to his formal college training, Patrick has the following IT related education and certifications worth mentioning:
Advanced Leadership Development, Certified Netware Engineer, Certified Landesk Administration, Microsoft Certified System Engineer, Microsoft Certified Application Developer, Lotus Notes Certified Developer and Administrator, Certified Documentum Application Developer, Oracle Masters Program, PDM - Project Management, C/C++, JAVA, .Net, SQL Server, and SAP.
In addition his his computer training, he also attended the Bergen County Academy of Police and Fire where he obtained his National FireFighter Certification and has served as a volunteer FireFighter in both New Jersey and New York for over 10 years. Patrick enjoys working and living at the Jersey Shore with his wife and three year old daughter.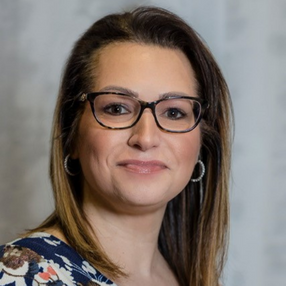 Kim-Marie White
Township Clerk & Township Manager, Eastampton Township, New Jersey
President, Municipal Clerks Association of NJ (MCANJ)
Kim-Marie White is the Municipal Clerk/Local Registrar/Township Manager and QPA of Eastampton Township, New Jersey.
Kim is also the President of the Municipal Clerks Association of NJ (MCANJ) and the President of the Burlington County Clerks Association. She teaches three out of the five Municipal Clerk's Classes through Rutgers. Kim has her Certified Municipal Clerk (CMC) and Master Municipal Clerk (MMC) and just recently earned her Certified Public Manager (CPM). Kim loves being a Municipal Clerk and Township Manager along with the diversity it brings.
She has two very active social sons, Kyle (19) and Zachary (14) and often feel like she is UBER Mom to Zachary (Pre-COVID that is). She is also the proud owner (Mama) of two awesome fur babies, DJ and Jax.