Parking Management Software
A smart parking management system for your smart city.


Interested in streamlining operations?
Parking Department Modules
*Green Box: Demo Video Available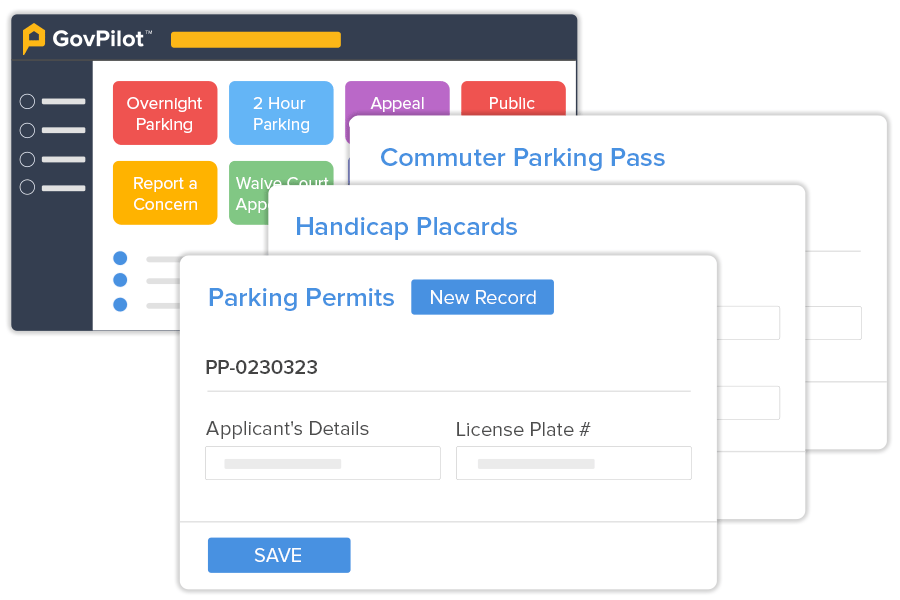 Streamlined Parking Permit & Ticketing Issuance
Manage parking permits, handicap placards, tickets, violations, appeals and more. Eliminate inefficient paper applications and ticketing for good.
Enable the public to apply for resident and non-resident parking permits through GovPilot's digital form hosted on your government's website - accessible via all devices at any time. GovPilot's automated workflows capture all required information and payment, ensuring that constituent permit applications can be processed in record time by your staff.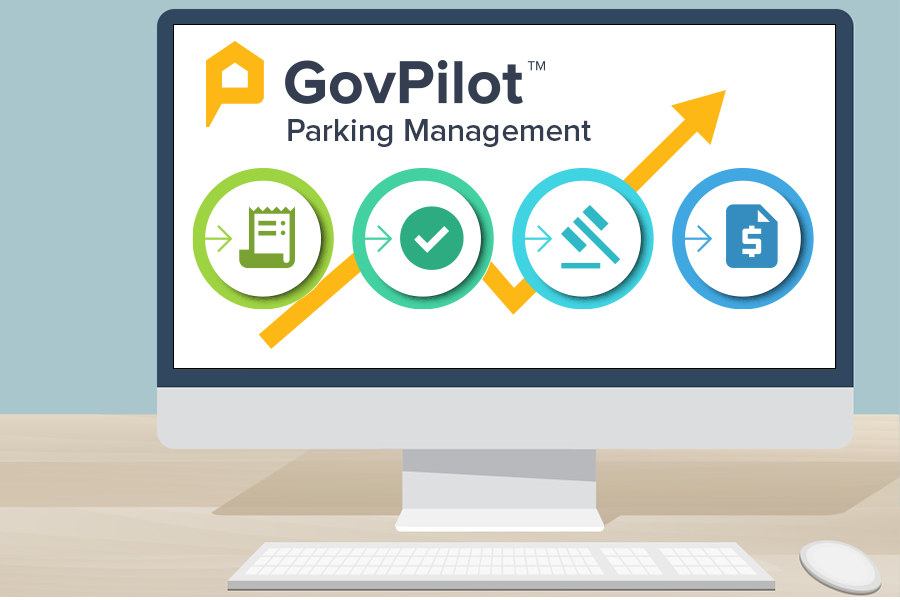 Optimized Revenue Generation
GovPilot's straightforward, easy permit application process and efficient issuance results in increased compliance and constituent satisfaction.
Issue parking tickets, track their status, enable appeals and collect credit card payment directly through your website.
With GovPilot's Parking Management Software, your government will reach its revenue generation goals.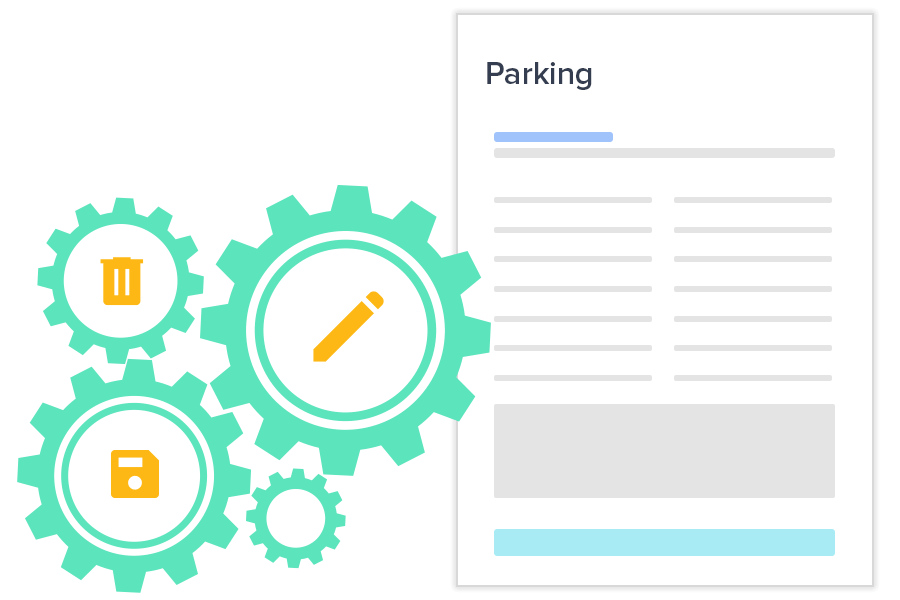 Instant Reporting
Do work that used to take days in minutes, and use collected data to make informed decisions. With accessible cross-departmental data, your staff can instantly search records and create professionally formatted reports in just a few clicks.
Search for, edit, and delete existing parking permits and tickets by specific record. GovPilot provides built-in reporting with mail/e-mail merge capabilities, so you can quickly process and notify residents and non-residents of the status of their permit, ticket, or appeal.
Big Bear Lake,
California
Columbine Valley,
Colorado
Point Pleasant Beach, New Jersey
Government Trends & Insights
Get the latest GovPilot news, updates, and announcements from our blog.
Trusted By Forward-Thinking Governments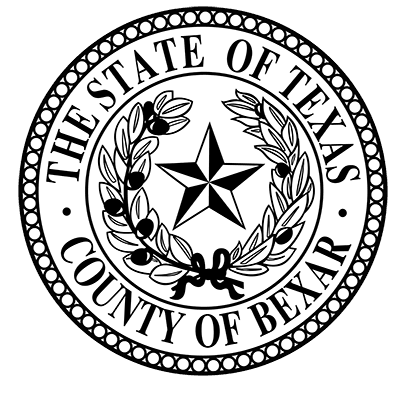 "GovPilot is what my department has spent years searching for."
Billie Dories
Environmental Crimes Investigator / Senior Inspector - SWQ
Bexar County, TX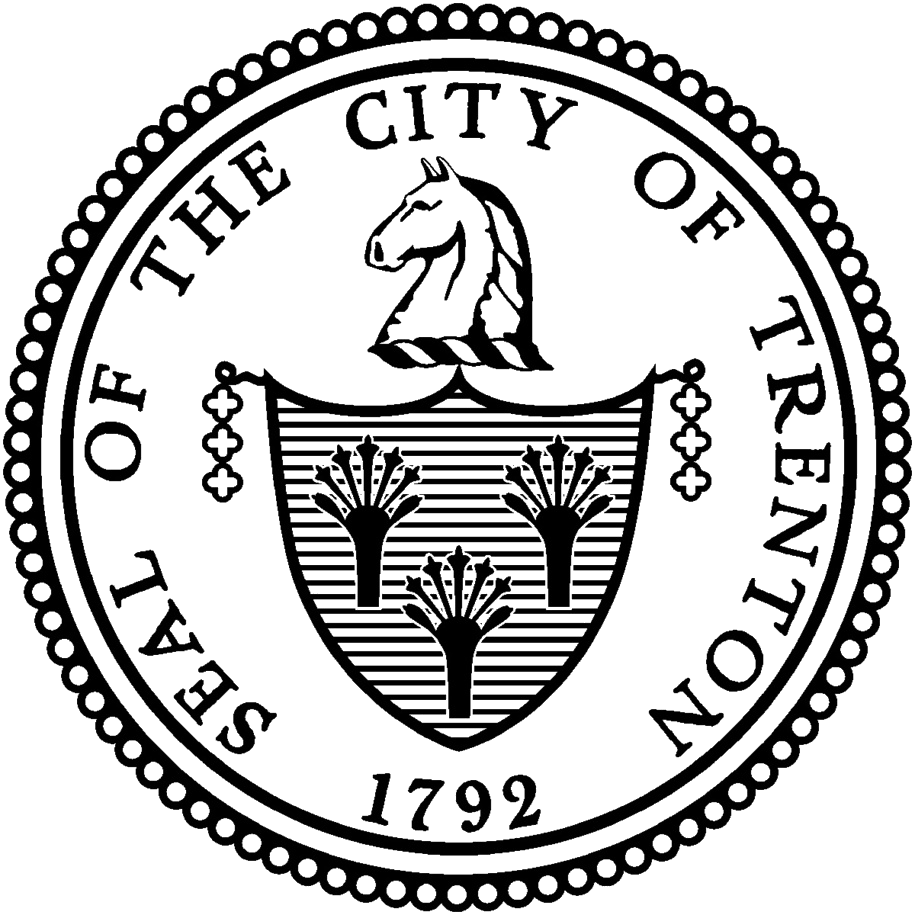 "GovInspect app is really saving us time. We've pushed everyone to go mobile."
Yolanda Vasquez
Chief Housing Inspector
Trenton, NJ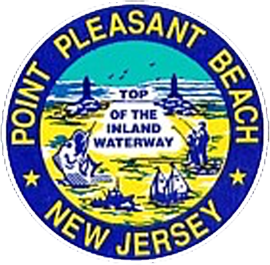 "GovPilot makes our reporting extremely easy. GovPilot is a huge time saver."
Michael Thulen Jr.
Construction Code Official
Point Pleasant Beach, NJ