Economic Development Software
Promote new business growth, give your local economy a boost, and stay ahead of regional competition with cloud-based economic development software.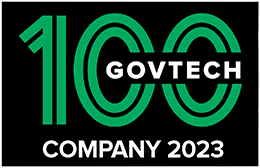 Interested in streamlining operations?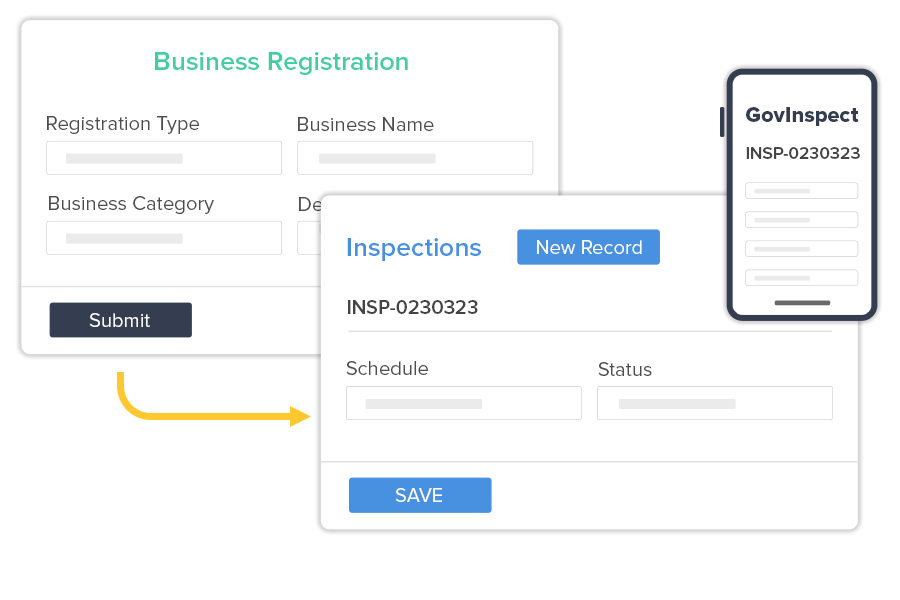 Business Growth Made Easy
GovPilot's digital forms simplify Business Registration and an automated backend completes processing, inspection scheduling, renewal reminders, fee payment and all of the steps necessary to quickly get a business up and running, saving your staff countless hours of work.
Paired with GovPilot's various health inspection modules and GovInspect mobile app, it becomes possible for business owners to apply for a business registration and any necessary permitting or inspections such as an outdoor dining permit.
The efficiency of end-to-end digital forms means that your local economy will be able to support faster growth in your business community, increase quality of life for residents, and more effectively compete within your region for new businesses.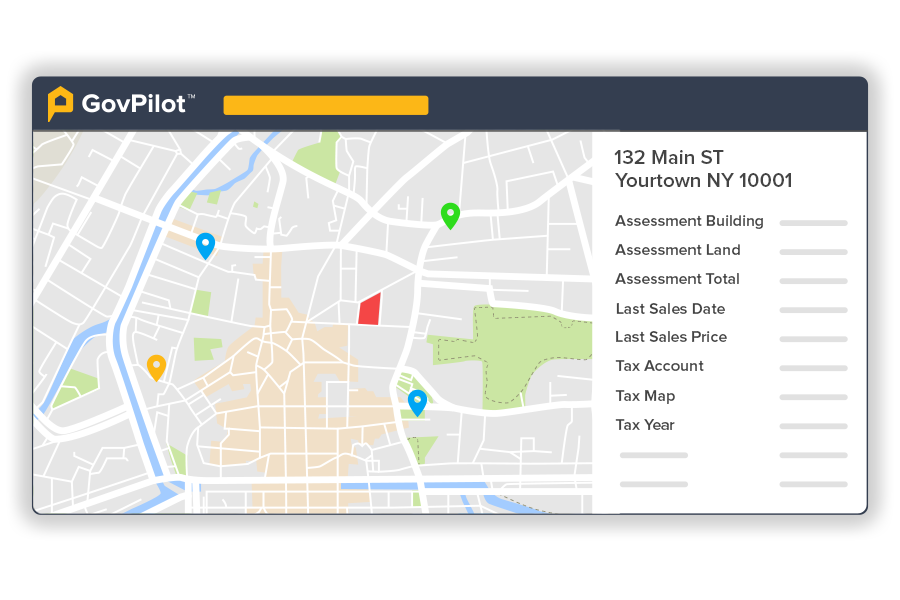 Your Economy, Visualized
GovPilot's powerful GIS map enables your staff to visualize any data layer and choose which to make available to the public. View economic zones, opportunity zones, business districts, voting districts, flood zones, traffic patterns, and more. Display specific features such as police and fire stations, assets like fire hydrants, and contaminated areas.
Use the GIS map to display a variety of information about local businesses, including which properties are licensed to sell alcohol, the streets which feature parking meters, and other information that may be of interest to a business owner looking to set-up shop.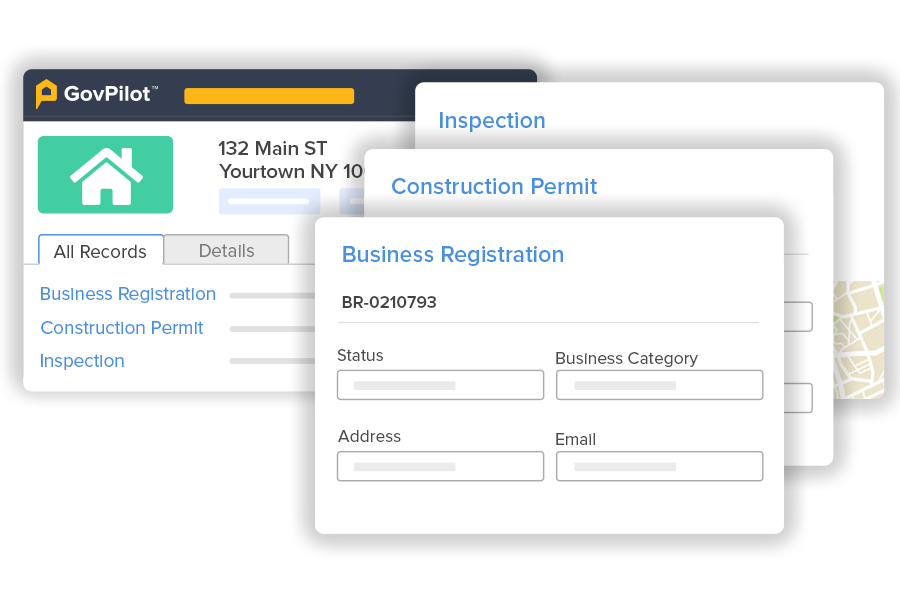 Fully Realized Revenue Potential
GovPilot's digital forms empower constituents to quickly and conveniently request and pay for services directly from their computer or mobile phone, eliminating time consuming PDFs, paper forms, mailed in checks, walk-ins and phone calls.
Through digital forms, data visualization and automated convenience, your Economic Development Department can encourage and support local entrepreneurs as they breathe new life into your economy. Become the most business friendly local government in your region.
Big Bear Lake,
California
Columbine Valley,
Colorado
Point Pleasant Beach, New Jersey
Government Trends & Insights
Get the latest GovPilot news, updates, and announcements from our blog.
Trusted By Forward-Thinking Governments
"The beauty of GovPilot is that it eliminates the complexity of our old manual process."
Andrea Gardner
City Manager
Watauga, TX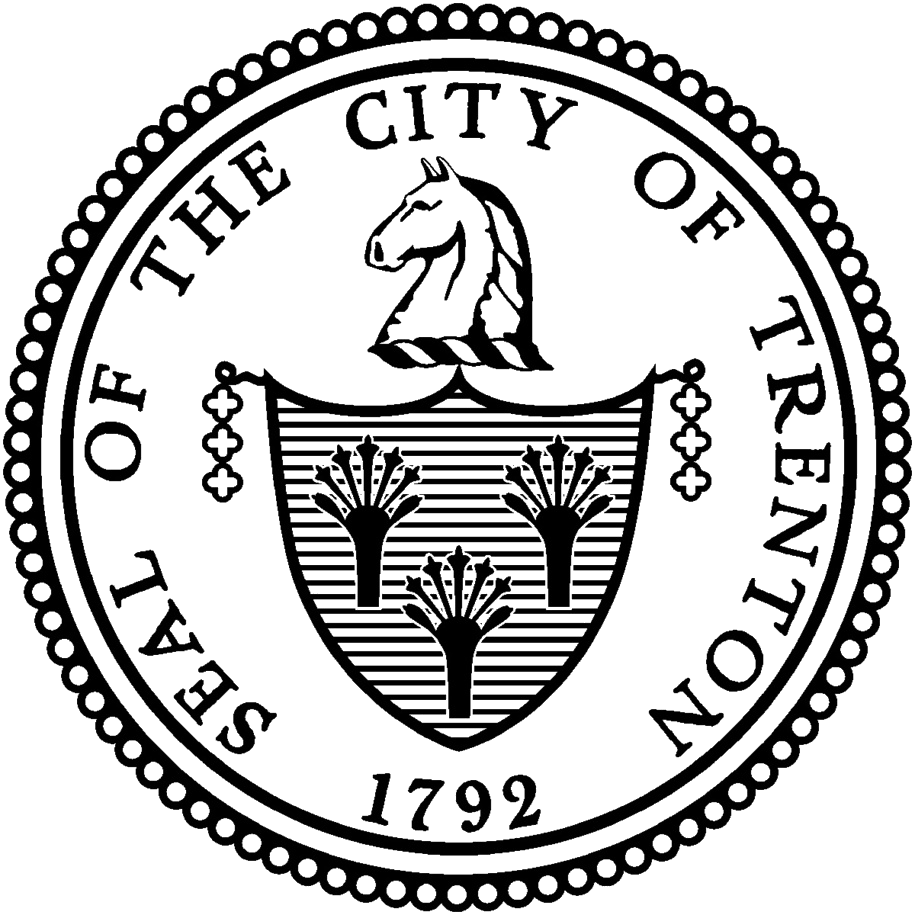 "This online auction in partnership with GovPilot represents a wonderful opportunity."
W. Reed Gusciora
Mayor
Trenton, NJ